Apple is violating a Motorola patent, judge confirms
25 April, 2012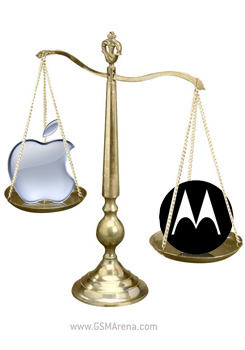 The never-ending patent war in the mobile world wages on. This time it's Apple that may have found themselves in hot water after an ITC judge found the Cupertino-based company guilty of infringing on one of Motorola Mobility's patents.
Motorola is coming fresh from a preliminary win against Microsoft (in a suit about the Xbox), but both that and today's ruling need to be reviewed by a six-member commission before they come into effect.
Anyway, Motorola had slapped Apple with a suit for violating four of its patents, though the ITC judge found that Apple is only violating one of them. It's a patent on 3G that helps reduce noise in signals.
Apple feels that they're in the clear: "A court in Germany has already ruled that Apple did not infringe on this patent, so we believe we will have a very strong case on appeal".
The six-member commission will announce its decision on August 23 and if they decide in favor of Motorola, the company will be able to block imports of Apple gadgets in the US.
Meanwhile, both Apple and Microsoft have filed complaints against Motorola in Europe, claiming that Moto is using some patents, which are essential to the industry, which they are not supposed to do (RAND).