Facebook will hold an Android related event on April 4
28 March, 2013

Facebook sent out invitations for an announcement next week, on April 4. Carrying the slogan "Come see our new home on Android", the press invite gives more than a subtle hint that Google's mobile OS will play a leading role.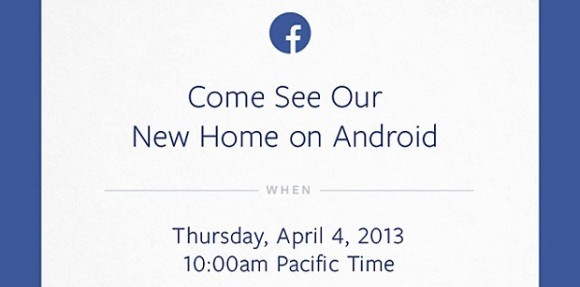 A likely product to be revealed at the San Francisco Bay Area event is a previously rumored, Facebook phone running Android. HTC is the social networking giant's likely partner in the venture, as the companies have already worked closely together in the past.
The event will take place on April 4 at 1PM ET. We will be covering it as it unfolds, so be sure to tune in to find out all about Facebook's announcement.