Mystery Snapdragon 800 LG device tops GLBenchmark charts
29 March, 2013

An as yet unidentified device from LG has on the popular GLBenchmark GPU benchmarking site. This is hardly important on its own, but the results posted by its Snapdragon 800 beat out the competition by a significant margin.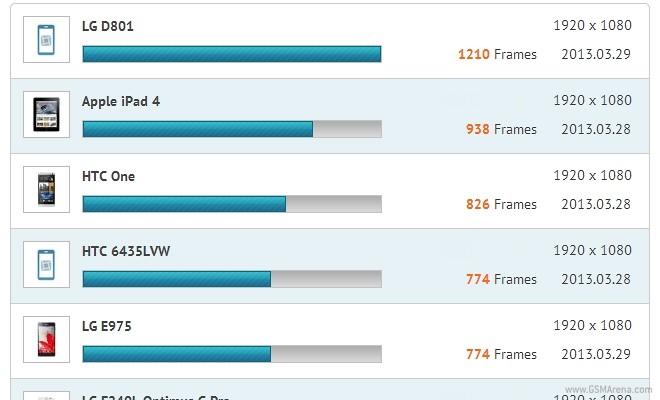 The device is set to feature the new Snapdragon 800 (MSM8974) processor alongside Adreno 330 GPU with a screen resolution of 1794 x 1080 (which is 1080p with virtual buttons). The new GPU managed to easily outdo even the iPad 4, let alone the current smartphone top dogs.
Not much else is known about the device beyond the Android 4.2.2 OS, although with such a specs sheet it will be quite a high-end offering when LG decide to put it on the market.