Nokia PureView 808 enters FCC, gives US tiny hope
06 May, 2012
Back in March we learned Nokia PureView 808 won't be coming to North America – understandable, given Nokia's decision to pull off Symbian smartphones from this market.
Since the N9 skipped the NA market, we had no reason to expect the Finns to have a sudden change of heart for the 808 PureView. Not to mention that the US is a key Lumia market, so Nokia prefers to focus all its attention that way.
And then suddenly the Nokia PureView 808 lands at the FCC and secures permission to enter the US market. So however tiny it is, there is a chance it enters the North American (or at least the US) market after all.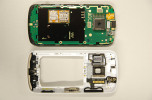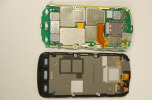 Nokia PureView 808 torn apart FCC
At the very least the photos that accompanied the FCC report let us take a peak inside the mighty cameraphone and see what its internals look like.