Samsung Galaxy Mini and Galaxy Ace hit O2 UK in March
27 February, 2011

O2 is launching the new line of small Samsung Android phones in the UK. The handset in question - the Samsung Galaxy Mini and the Galaxy Ace will be available to O2 customers in March, which is just around the corner.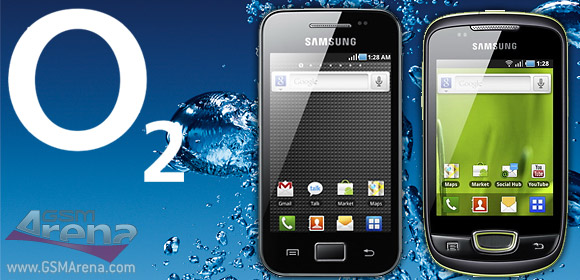 Both phones run Android 2.2 Froyo. The Samsung Galaxy Ace is powered by a 800Mhz single-core processor, while the Galaxy Mini, as the smaller device will pack a 600Mhz CPU.
We suggest you read more about the Galaxy Ace in our extensive review. We have a preview of the Galaxy Mini, too.
Although pricing is not yet available, O2 states that the phone will come with "something special". Well, at least a March release date doesn't sound like a long wait.