Xperia Mini ICS update rolls out, check your Sales Item number
29 June, 2012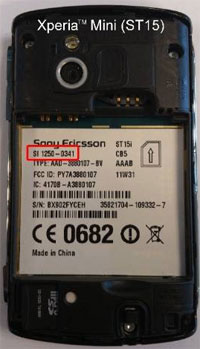 Sony have started rolling out the Ice Cream Sandwich update for the Xperia Mini. It'll be released in batches and currently only phones with a certain "Sales Item" number can get it.
To check if the ICS update is available for your device, you have to check its 8-digit Sales Item number which is located under the battery, as shown in the photo on the left.
After you've found it, write it down and search for it in the source link below. If it matches, then your update is waiting for you. If it doesn't, don't worry, as Sony are hard at work at making the update available for more devices.
Keep in mind that Sony can't answer questions such as "When will Sales Item number "XXXX-XXXX" be added to the list?" or "When will country X get the updated?".
Thanks for the tip, Boris!