2019 Winners and Losers: Huawei and Honor
Peter, 26 December 2019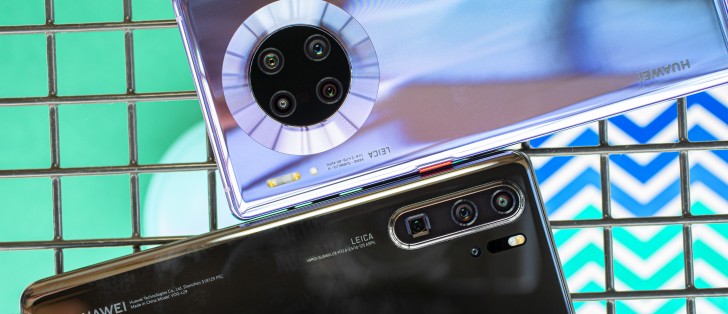 This year the mobile phone market saw the rise of many new trends - from high refresh rate screens through 108MP image sensors to periscope cameras. The first foldable phones went on sale, charging speeds went through the roof, displays got curvier and grew punch holes.
Some brands used these trends to their advantage and grow in the market, others missed the mark. In this series we look at what each company got right in 2019 and where their efforts came short. Next up is the company that many expected to dominate the year and fight for the global lead, but ultimately came at the wrong end of a court decision and saw its fortunes revised.
2019 was a paradoxical year for Huawei and Honor – they built some of the best smartphones on the market yet they were plagued by issues (most though not all of them were caused by the US-China trade war).
Winner: Huawei P30 Pro
The Huawei P30 Pro is the first phone to feature a periscope zoom lens – few others managed to follow it this year, making this a pretty exclusive feature, and while we expect to see many more periscopes in 2020, the P30 Pro is a true pioneer.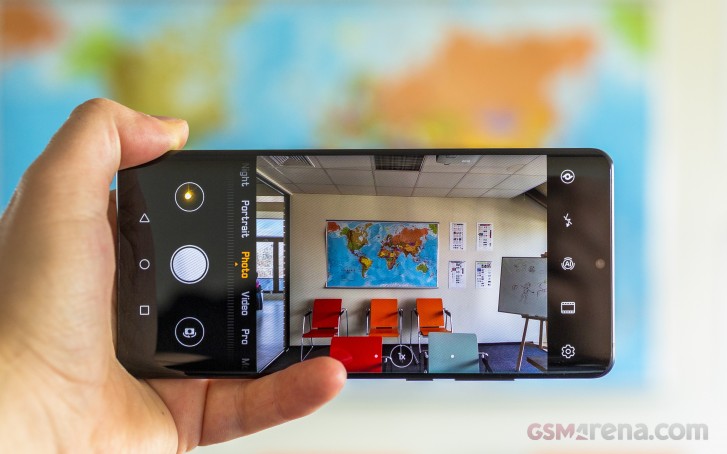 Huawei was also at the forefront of the Quad Bayer revolution last year, this year it switched from RGB to RYYB color filters. This, along with the faster NPU and improved processing, meant that the 40MP camera on the P30 Pro produced some of the best night shots of early 2019.
The Huawei P30 Pro is an ace photographer, but it also features an excellent AMOLED display, great battery life with fast charging and a flagship chipset – it was one of the best phones this year.
Loser: Huawei Mate X
The Huawei Mate X was one of the first foldable phones ever to be unveiled (in February, originally set to launch in the middle of the year). However, it was delayed several times and while it did go on sale, it's only available in China.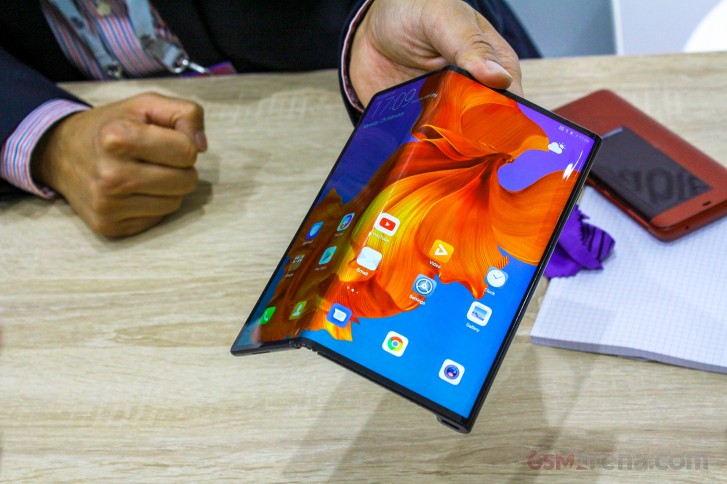 This was Huawei's first 5G phone and sported crazy-fast 55W charging too, showing that its innovation is not limited to the screen. The heated debates about whether X's fold-out design was better than Galaxy Fold's fold-in fizzled out without an answer as the two phones never met face to face (Samsung doesn't have much of a market share in China).
The sad part is that the Huawei Mate X got everything right, it was external factors that sank it. With a raging US-China trade war and a high price, the phone may as well be a prototype for everyone aside from a few well-off people in China.
Winner: Huawei Mate 30 Pro
The tick-tock cycle is relentless and the Huawei Mate 30 Pro could do everything the P30 Pro could better. The newly introduced Kirin 990 chipset competes with the top Snapdragon this year for the performance crown and boosted NPU speed even higher. Also, it enabled a 5G model at a time of rapid expansion of next generation networks by various carriers.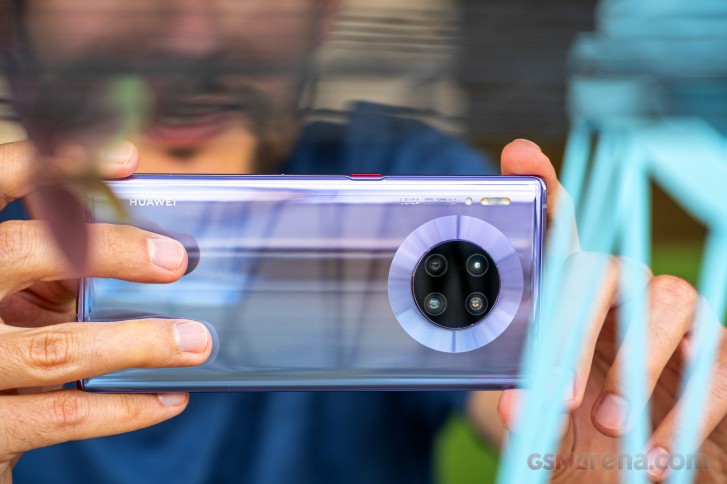 Image quality improved across the board from the P30 phones, but the 40MP ultra wide camera with f/1.8 aperture and autofocus for macro shots was a true stunner, still one of a kind. And let's not forget this is Huawei's first phone to support 2160p/60fps recording.
Loser: the app ecosystem
We can't talk about the Huawei Mate 30 Pro without mentioning that it was the first high-profile victim of the US-China trade war, at least in the smartphone world. Google was forbidden from working with Huawei, which meant no Google Mobile Services – no Play Store, no Maps, nothing.
The phone (and other Huawei and Honor models launched since) are fully capable of running Android 10, that's not an issue. But without your favorite apps (many of which still rely on Google for login, payment and other features), this phone is a tough sell.
One of the top smartphones this year is going essentially unnoticed in the West and the trade war isn't over yet.
Winner: Honor 20 Pro
While the V30 Pro is truly impressive, we think the Honor 20 Pro had a bigger influence. It showed that Honor could build flagships on par with Huawei, but flew well below the premium price of the P-series (the 20 Pro launched at €600, the P30 Pro at €800).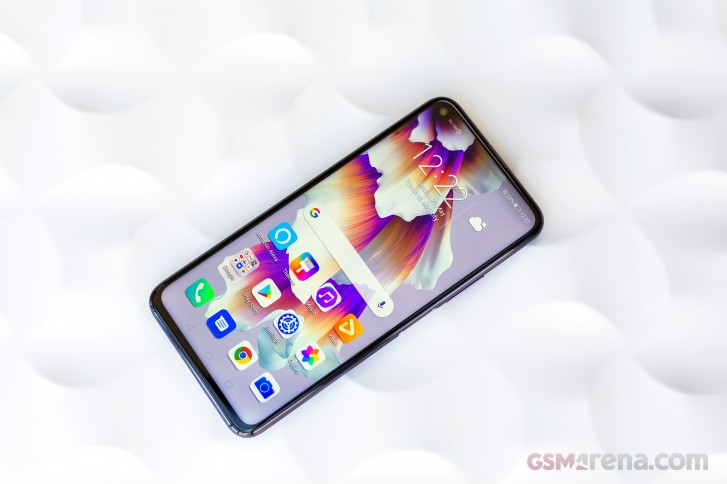 Still, you got the same Kirin 980 chipset and a capable 48MP main camera with a super bright f/1.4 aperture, plus an 8MP 3x telephoto and 16MP ultra wide cameras. DxOMark awarded the phone a score of 111 (later revised to 113). Months later, very few phones have scored higher and all of them cost more.
Loser: How many times, Honor?
In September, Honor unveiled the 20S – which was an Honor 20, but instead of the powerful Kirin 980 chipset, it got the mid-range Kirin 810. In October, it was the Honor 9X that did the same thing – it took the Honor 9X from China and swapped its chipset with a worse one (810 to 710 this time). There's also the Honor 9X Pro to muddle things even further.
We understand that Huawei and Honor have to find clever workarounds to the trade war, but this has made their product lineups thoroughly confusing. And we're not even counting all the instances of Honor 20 launches as Huawei nova 5T and Honor Play 8 is a rebadged Honor 8S – honestly, we're having a tough time keeping things straight anymore.
Related
Yeah, just a few residual issues, no need for a reply: >focus issue on auto Andrei has pointed out focusing issues of reviewed devices on numerous occasions in the past, so I'm not making that assumption, though I agree it can't be entirely...
>Says the guy who never used the ROG 2 with gcam or otherwise. Still takes better photos than your ROG2 anyday, because I have done handson comparisons. Video is a little sharper, marred by less accurate colours, so nullified the only advant...
"castle night scene" Yeah, I knew you would point that one out. I'm speculating the UWA lens had a focus issue on auto mode, as all the textures were extremely soft, even softer than in the picture of the playground equipment where the phone was us...
Popular articles
Popular devices
Electric Vehicles