Some of the innovative iPhone features we've seen before
George, 10 September, 2015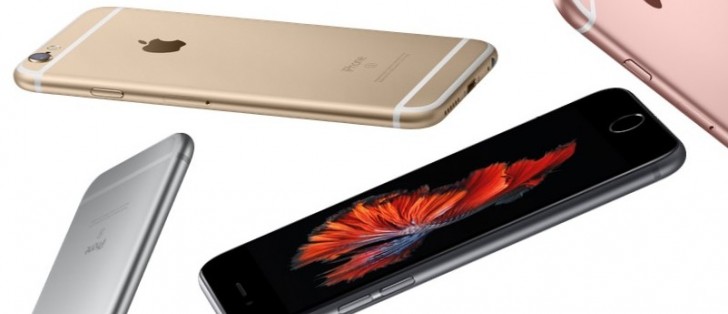 The only thing that's changed is everything. Apple's iPhone 6s/6s Plus marketing slogan is about as true as they come. Certainly more believable than that other catch phrase "most advanced smartphones in the world". Only, the changes being advertised are about as new to a smartphone as the wheel is to human kind.
Apple's list kicks off with 3D Touch, and we're inclined to vote that one in its favor. Originally conceived as Force Touch (even senior VP of software Craig Federighi let his tongue slip once at yesterday's keynote), it was already introduced on the latest MacBook Pro and Apple Watch.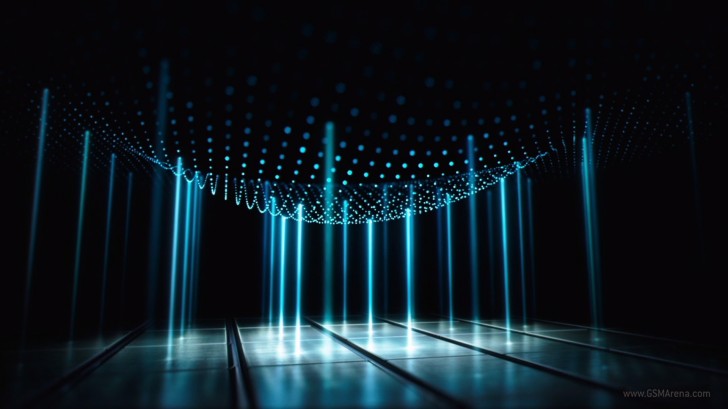 Sure, there were developments in the field years ago by Synaptics, but they never made it to mass production. And though Apple was rumored for months to be working on the feature for this generation iPhone, the company was still beaten to market by Chinese heavyweights Huawei with the Mate S and ZTE with the Axon Mini. Obviously, those two won't come anywhere near the iPhone 6s sales, but timing robbed Apple from being first on this one.
7000 series aluminum we haven't seen used on a smartphone, and bicycle frames are the first thing that comes to mind, though Apple does quote the aerospace industry as the primary customer. Either way, the aluminum-zinc alloy must be pretty strong.
Whether other phone manufacturers don't go into specifics on the matter, or Apple is actually the only one to use it, we can't know. The truth is, not a word would have been heard on the precise type of alloy, had Apple designed a proper frame for the previous generation that negates the effect of stress concentration around the button cutouts.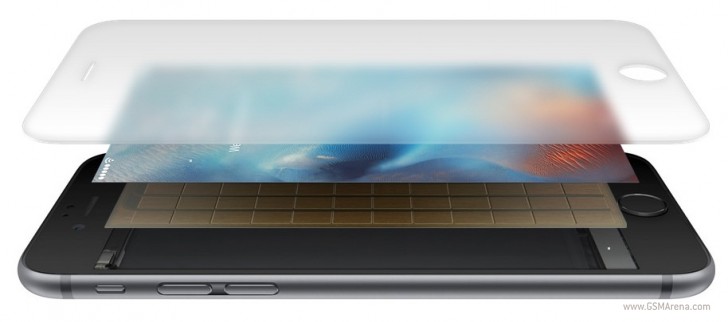 Sapphire crystal was the next big thing to stand between your display and the adverse outer world, Apple would have had you believe until a while ago. Then the world intervened and Sapphire turned out not to be so easy to manufacture on the scale Apple needed it, so double ion exchange glass is the next next big thing. Which, for all we know, is to be found on the non-S iPhone 6, too.
How exactly the 2nd generation Touch ID is different from the first is unclear. It worked pretty great from the get go, and there was so little room for improvement, that the only PR statement this year is that it's twice as fast. We don't buy it.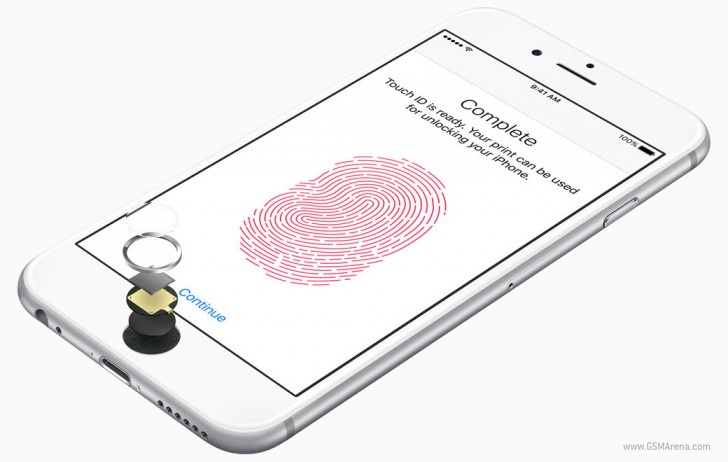 The "incredible, all-new" 12MP iSight camera is perhaps the easiest target for mockery, and not because it's bad. We haven't tested it yet for obvious reasons, but we expect it to be every bit as good as it's advertised.
It's just that it took Apple years to acknowledge that the world has moved on from the state it was in 2011, when the iPhone 4s debuted the 8MP camera that stayed on for 4 generations iPhones. Not to mention that the Nokia N8 already had a 12MP camera a year before said iPhone, yet a year later than the Samsung Pixon12, all the way back in 2009.
And that doesn't even graze the fact that you can buy a brand-name Chinese phone with a more than capable 12MP camera for a tenth of the price of an iPhone 6s. That is, an iPhone 6s that makes any sense, meaning a 64GB version, but that's an entirely different issue.
And how about 4K video recording. Qualcomm brought the feature to prominence with the Snapdragon 800, which made it to market two years ago with the likes of the Nokia Lumia 1520 and Samsung Galaxy Note 3.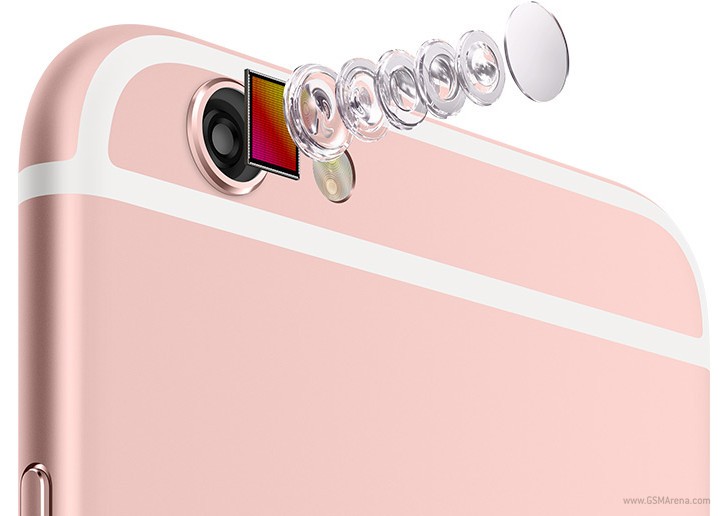 You could argue that Apple didn't anticipate the competition was working on 2160p recording (hard to imagine them being so oblivious) and had no time to react on the iPhone 5s. Why not then do something for the iPhone 6? Oh, it didn't have the necessary pixels on the 8MP sensor, which it had to use for a fourth generation in a row.
The front FaceTime camera is now a 5MP unit, Apple is keeping up with the times in this respect. Yes, there are 13MP front shooters, but they tend to be installed in midrange devices and flagships are more conservative. The Retina Flash feature, which fires up the display to assist in the darkest shootng conditions, sounds familiar, though.
Could it be that we've seen it before, perhaps on the LG G Pro 2, to name one? And that one had it in its native camera app, but there are countless apps both in the Google Play store and the Apple App Store that do more or less the same thing. Though if front flash photography was all that important to Apple, an actual front flash would have cost how much really, cents?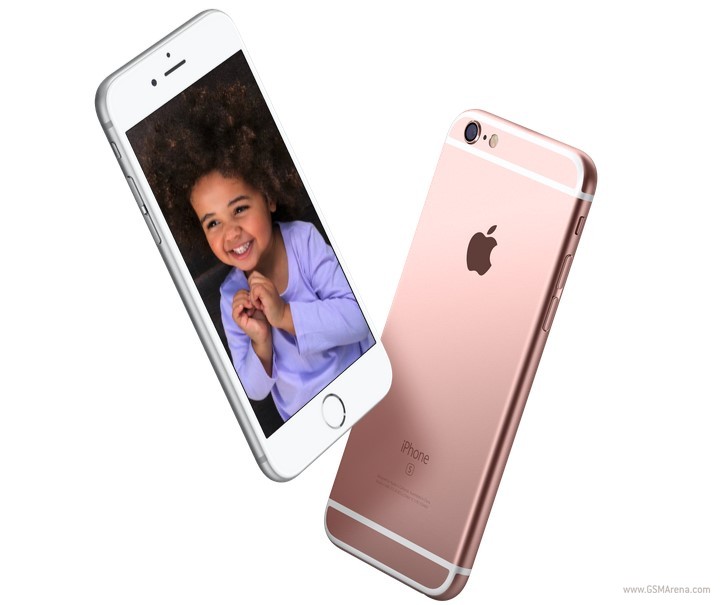 Live photos is being touted as one of the headline features of the new iPhone camera. If only it wasn't a mashup of HTC Zoe, present on the original One two and a half years ago, and Samsung's Sound Shot we saw on the Galaxy S4. Amazingly, Apple is even behind Windows Phone on this one with higher-end Lumias (1520, 930, 830, among others) having a Living Image feature for quite some time now.
With everything changed, there are a few points Apple conveniently failed to mention. For example, why are the new iPhones so much heavier? The iPhone 6s Plus adds another 20g to the already hefty 6 Plus, and now weighs a pocket-tearing 192g.
We'd generally be just fine with it, had it been a proper 6-inch phablet with a 4,000mAh battery, a not-so-rare breed in the Android realm. Meanwhile the 4.7-inch iPhone 6s tips the scale at 143g – 2g more than a 5.5-inch FullHD Samsung Galaxy A7 with premium metal build and larger battery. What's to justify the weight increase of the iPhones, and why is Apple so mum about it?
And now that we brought up the battery, apparently Apple has decreased the capacity of the iPhone 6s' cell. Of course not announced officially, but accidentally revealed in the promo videos.
Innovations weren't limited to the iPhone, though. There was "the biggest news in iPad since the iPad". A gigantic 12.9-inch iPad Pro tablet. It's a first for Apple, but Toshiba made one back in 2012, the admittedly quite obscure Excite 13. But Samsung has the 12.2-inch Galaxy Tab Pro and the Galaxy Note Pro, complete with an S Pen, that last one. And that's if you limit yourself to the mobile OS world - turn to Windows, and you can find more options.

Did we hear someone say S Pen? Apple's Pencil, the dreaded stylus, scorned by no other than the man himself Steve Jobs at the launch of the first iPhone, is now an accessory to complement the iPad Pro. Though you have to purchase it separately. And you can't carry it inside the tablet. And you have to charge it. With its male Lightning connector.
But there's also a keyboard. The new Smart Keyboard made viral an eerily visionary comic from 2012. Nothing else can be added.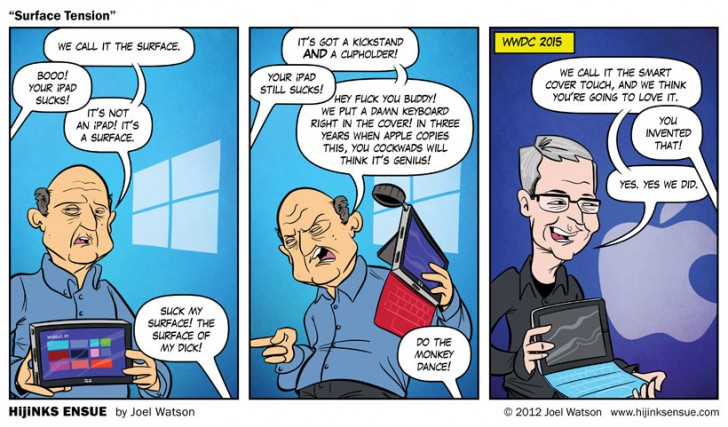 So, all-in all, an innovation-packed event we witnessed last night. And just to be clear we are perfectly fine with companies borrowing inspiration from their competitors - in fact it's great to see as that's how we as users get better products. It's just Apple might want to bring that "holier than thou" attitude down a notch.
Related
Apple fanboy
20 Dec 2015
9LB
Iphone is the best phone in the world Yay Apple *waits outside house with umbrella
dude....chill it's just a phone
Anonymous
18 Sep 2015
srr
The comic was the cherry on top of the cake. 10/10, GSMArena. I'm impressed :3
Popular articles
Popular devices
Electric Vehicles