Acer announces new Chromebook 15 for $199
Vlad, 17 October 2016
Most people who've heard of Chromebooks (and that's not a large group to begin with) think they're cheap underpowered laptops running an OS that doesn't work offline. While that last bit is false, Acer's latest Chromebook definitely isn't doing anything to change people's impressions about how powerful these products are.
The new Chromebook 15 has a 15.6-inch screen that comes with the positively appalling 1,366x768 resolution. At that size, you can be sure you'll be counting pixels all day long. To make matters even worse, this device has 2GB of RAM and 16GB of storage, not to mention the fact that it's 'powered' by an Intel Celeron N3060 processor.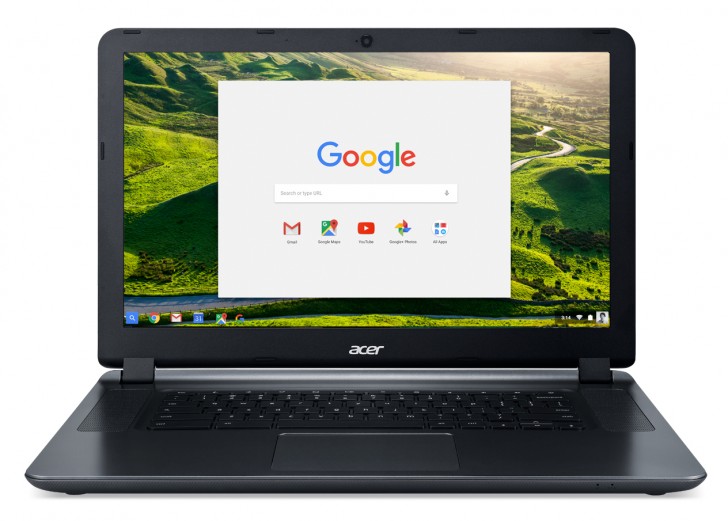 Sure, Chrome OS is much less bloated than its biggest competitors, so generally speaking you don't need a Core i7 and 16GB of RAM to give it a smooth feel in day-to-day tasks. But this Chromebook is on the exact opposite end of the scale. No one should be forced to have to deal with a Celeron N, much less pay for something having it built-in. The same goes for 2GB of RAM and 16GB of storage in a world where even lower-midrange smartphones have more of each memory type.
The main selling point for Acer's new Chromebook 15 is, unsurprisingly, price. It will retail for $199, which is obviously not a lot. With those specs, though, it's hard to recommend to anyone - even as a second, third, or fourth computer just to have around the house.
Strangely, the device has a backlit keyboard and support for 802.11ac Wi-Fi, things usually not seen at this price level. It's also got Bluetooth 4.2, two USB 3.0 ports, an HDMI out port, and alleged 12-hour battery life. The Chromebook 15 will at some point get support for Android apps. It weighs 1.95kg and Acer says it can withstand drops from up to 58cm without an issue. Walmart already has a listing up, but the laptop is yet to become available.
Related
could be a descend linux mashine...
does no one proofread the stuff written at gsmarena anymore? writing quality has deteriorated over the years. no one should be forced to read an article like this, much less a Celeron N.
Popular articles
Popular devices