Acer Chromebook 14 is a $299 aluminum notebook with 1080p screen
Vince, 29 March, 2016
Acer has announced its latest Chromebook 14. The notebook runs the latest version of Chrome OS on a 1.6GHz dual-core Intel Celeron N3060 and 4GB of RAM. This hardware is packed inside a 100% aluminum chassis, which weighs 1.54kg.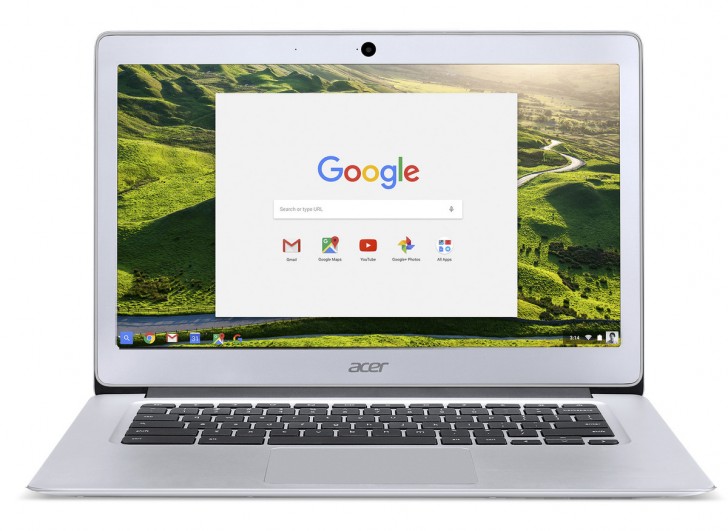 The laptop packs a 14" IPS display with 1920x1080 pixels and a battery of unknown size, which can last up to 12 hours. This can be bumped to 14 hours if you choose the model with a 1366x768 pixels resolution.
However, the one with the 1080p display costs just $299. The onboard port list includes two USB 3.1 and one HDMI out. The Chromebook 14 will be available in the US and Canada some time in April.
Related
14" screen has just over 10% more surface area than 13.3" screen. I'm not sure this is a good thing, as you can always zoom in on chromebooks to increase text size. I usually run mine at 150% to make text much bigger!
I look forward to reading reviews of this 14" Acer 1920x1080 vs 13.3" Toshiba 1920x1080 There probably won't be much in it.
chrome OS is best suited for Learning and for kids. it has less functions than Android. It restricts the stuff someone can do. It also can't catch viruses thus great for people learning how to use a laptop and take advantages of its basic functions ...