Acer teams with Victorinox to create the I.N.O.X Cybertool watch accessory [HANDS-ON]
Vince, 24 February, 2016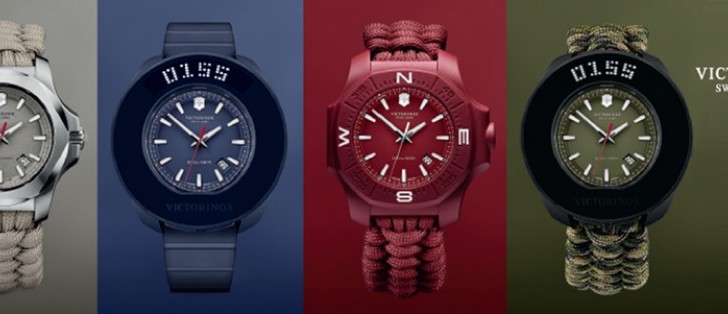 Acer and Victorinox are partnering on the Cybertool watch accessory, which transforms the I.N.O.X series of wristwatches into smart ones.





Acer Cybertool official images
The Cybertool is a clip-on accessory, which allows you to see the original watch face, but has additional features. See the rest of the technical details below.
Acer Cybertool at a glance
Display: Round LED Display, Gorilla Glass 3
Body: TPU (Thermoplastic Polyurethane)
Features: Incoming Call Notification, Mail & Message Notification, Event Reminder, Time Zone, Pedometer, Active Minutes, Calories Burned, Goal Setting, Countdown, Stopwatch, Find My Phone, Help, Assistant Light
Water resistance: IPX7
Sensor: Accelerometer
Battery: 60mAh Li-polymer, Non-Replaceable Battery, 5-7 days battery life, subject to usage
Weight: 24g
Dimensions: 53.1 x 52 x 21.9 mm, Screen - Gorilla Glass 3, Body - TPU (Thermoplastic Polyurethane)
App compatibility: Android 4.4.2+, iOS 8.0+
The Cybertool is comprised of front and rear segments, which wrap around the I.N.O.X watch case. At the front, the curved LED screen displays various information and on its right, there are indicators to show call, message and calendar notifications.
There's no getting away from the fact that the Cybertool adds a lot of bulk. However, it's IPX7 water resistant and quite durable thanks to the Gorilla Glass 3 glass on top.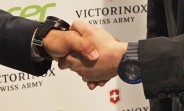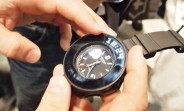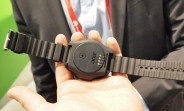 Wearing the Cybertool in conjunction with the I.N.O.X watch
At the bottom, there are two buttons, which add extra functionality. The most interesting of them is the Help function, which activates by pressing the two buttons together. It then sends your GPS coordinates to a predefined contact in case of emergency.
The battery is 60mAh and is rated to last a week on a single charge.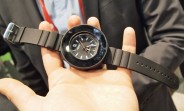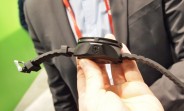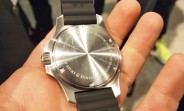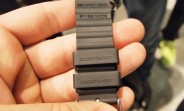 The Cybertool from different angles
Here's our quick hands-on video of the Cybertool placed on top of a Victorinox Swiss Army watch.
The Cybertool is a bit pricey for our taste. It will cost $225 and you'll ned an I.N.O.X watch, which starts at $600. The concept is neat, but it will need a wider compatibility and a lower price tag if Acer wants this to be anything more than a boutique accessory.
Related
Bulky, igly and I can't imagine adult in business world wearing this childish looking toy.
Popular articles
Popular devices
Electric Vehicles