AdDuplex says Lumia 640 has outperformed Lumia 520 in US
Himanshu, 24 July, 2015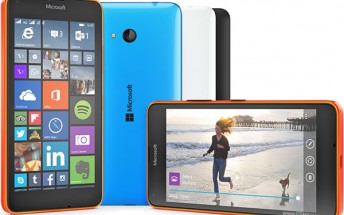 Just days after online retailer Expansys said that the Lumia 640 XL has been one of their best-sellers over the past few weeks, mobile advertising firm AdDuplex has revealed that the device's smaller sibling Lumia 640 is now among the top-10 Windows smartphones in the US.
AdDuplex Windows Phone stats teaser: Lumia 640 enters US top-10 with a bang, outperforms Lumia 520.

— Alan Mendelevich (@ailon) July 23, 2015
The revelation was made by AdDuplex's founder and CEO Alan Mendelevich, who also said that the smartphone has even outperformed the Lumia 520, which according to the advertising company's last month's statistics held 6.4% of the US windows phone market.
If you aren't in the know, both handsets are currently available at discounted rates on Expansys - the Lumia 640 carries a price tag of $175, while the 640 XL will set you back $200.
Related
Would you people stop the hatred? What's in for you anyway coming here and expresing your frustrations? Are you some kind of groogle\crapple employ? Highly doubt that. It has been 400 times proven by nonbiased users that wp just outperforms android i...
But you are the joke here, because you don't understand what the report says. Its about wp userbase, Lumia 640 gains more market share thn 520 within windows phone userbase. And its true userbase, because its counts from app installation by adduplex ...
Yes, Lumia 520 sold 20 , but its 20 million worldwide.