Airlines warn of imminent interference once C-Band 5G goes live Wednesday
Enrique, 18 January 2022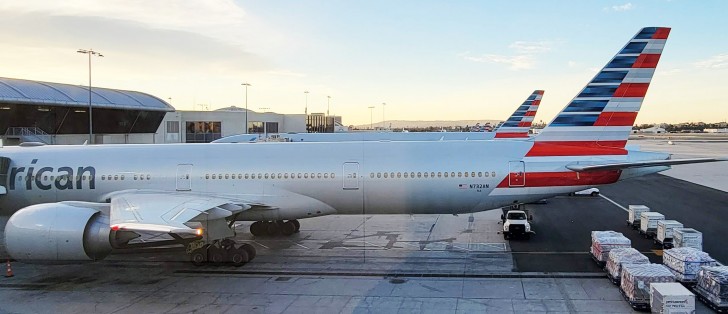 On Wednesday, AT&T and Verizon will begin lighting new C-Band 5G across the United States which has the FAA (Federal Aviation Administration) as well as several US airline executives concerned about interference if 5G is deployed too close to airport runways. This is due to the C-Band spectrum potentially interfering with airplane instruments used for low-visibility operation.
In a letter obtained by Reuters, several US airline executives warn that when C-Band 5G goes live on Wednesday it could potentially cause "chaos" for domestic flights and may strand Americans overseas. The letter was organized by Airlines for America.
Unless our major hubs are cleared to fly, the vast majority of the traveling and shipping public will essentially be grounded […] This means that on a day like yesterday, more than 1,100 flights and 100,000 passengers would be subjected to cancellations, diversions, or delays […] Multiple modern safety systems on aircraft will be deemed unusable causing a much larger problem than what we knew... Airplane manufacturers have informed us that there are huge swaths of the operating fleet that may need to be indefinitely grounded." – Letter from Airline executives
The letter was signed by executives of American Airlines, Delta, United, Southwest, UPS, Alaska Air, Atlas Air, Jetblue Airways, and FedEx and was addressed to key figures of the current administration:
White House National Economic Council Director Brian Deese
Transportation Secretary Pete Buttigieg
FAA Administration Steve Dickson
FCC Chairwoman Jessica Rosenworcel
With the proposed restrictions at selected airports, the transportation industry is preparing for some service disruption. We are optimistic that we can work across industries and with government to finalize solutions that safely mitigate as many schedule impacts as possible.
Airlines are asking that "5G be implemented everywhere in the country except within the approximate 2 miles (3.2km) of airport runways", particularly at high-traffic hub airports. Airline officials tell Reuters they are concerned whether Boeing 777s (as well as some Boeing cargo planes) will be able to land at key US with the new 5G service.
When Verizon and AT&T won most of the C-Band spectrum last January, they agreed to deploy "buffer zones" around 50 airports that should reduce the risk of interference for six months. 5G service will go live on the C-band starting this Wednesday following a 30-day delay, likely done to avoid risks during peak holiday travel activity.
Related
Anonymous
20 Jan 2022
qHD
Depends on what kind of 5G. There is a broad range all of which they call 5G but not all 5Gs are equal.
Anonymous
19 Jan 2022
4}n
Japan is working with the USA and Finland to get 6G out. Nobody has 6G yet. It wont be talked about seriously until year 2030+.
yeah, right while other countries like South Korea and China have no issue with 5G bases so there must be something fishy
Popular articles
Popular devices
Electric Vehicles