AirPods Max get the full iFixit teardown
Prasad, 20 January 2021
iFixit has completed its extensive teardown of the Apple AirPods Max wireless headphones. The teardown has been in progress since the headphones went on sale and is now complete with a full list of all the chips onboard along with a teardown of the Sony WH-1000XM4 and the Bose Headphones 700 alongside for comparison.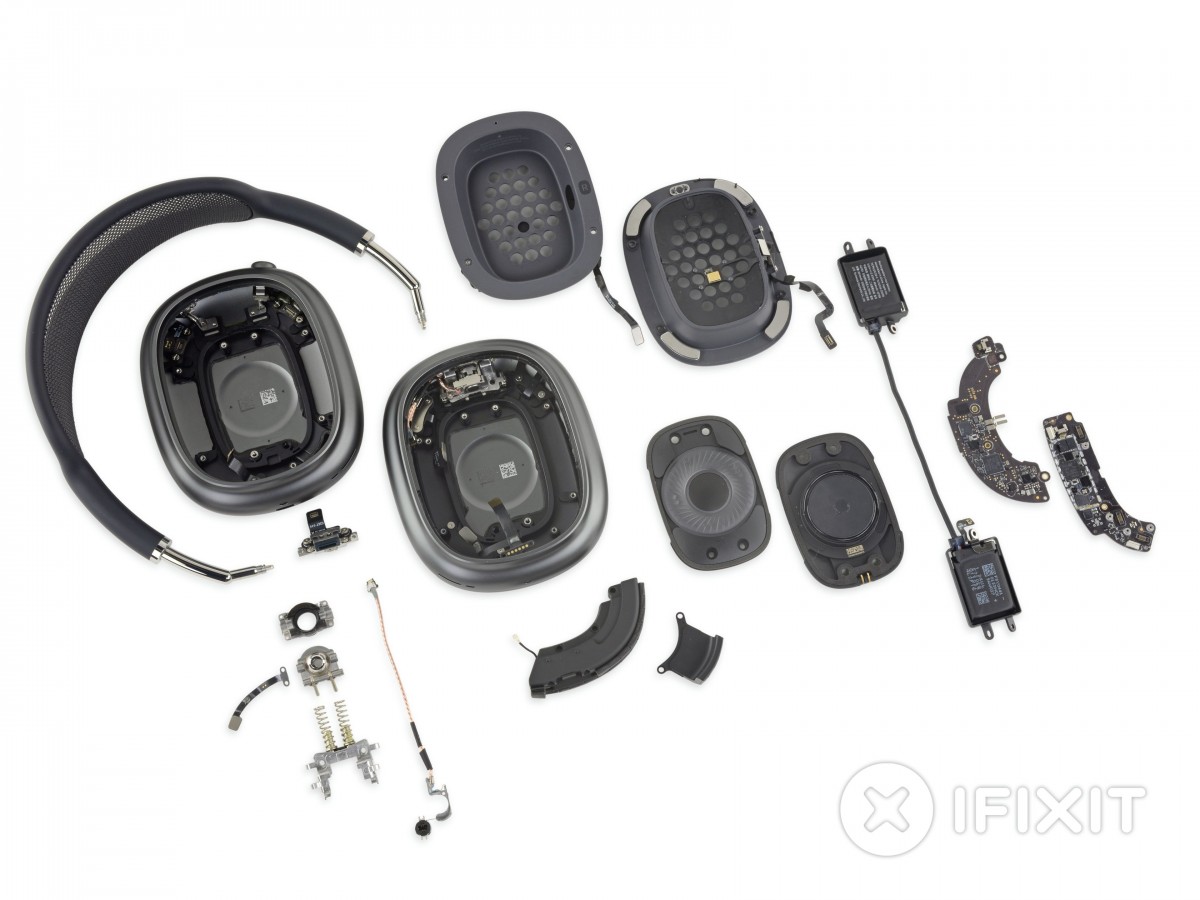 Here are some of the key takeaways from this teardown.
The grille for drivers is held by the typical Apple pentalobe screws. However, they are not meant to be turned all the way but rather half-way to release a locking wedge on the inside. Despite doing that, the grille won't come off as it's still held down by some glue.
The dual cell battery pack is located only on one side, the right side to be exact. Despite this, and the left side having no counterweight, the headphones seemingly aren't unbalanced.
The battery has 2.54Wh capacity. The Sony 1000XM4 have 4.1Wh while the Bose 700 have 2.39Wh.
The hinge has a fairly elaborate and intricate electromechanical joint. This allows the hinge to transfer electrical signal without having cables running through the headband into the earcups.
Perhaps the most interesting thing about this entire design is that headband plug into the earcups using what looks like a really thick Lightning connector. By pressing into a hole using a SIM ejector tool, you can just detach the earcup entirely from the headband.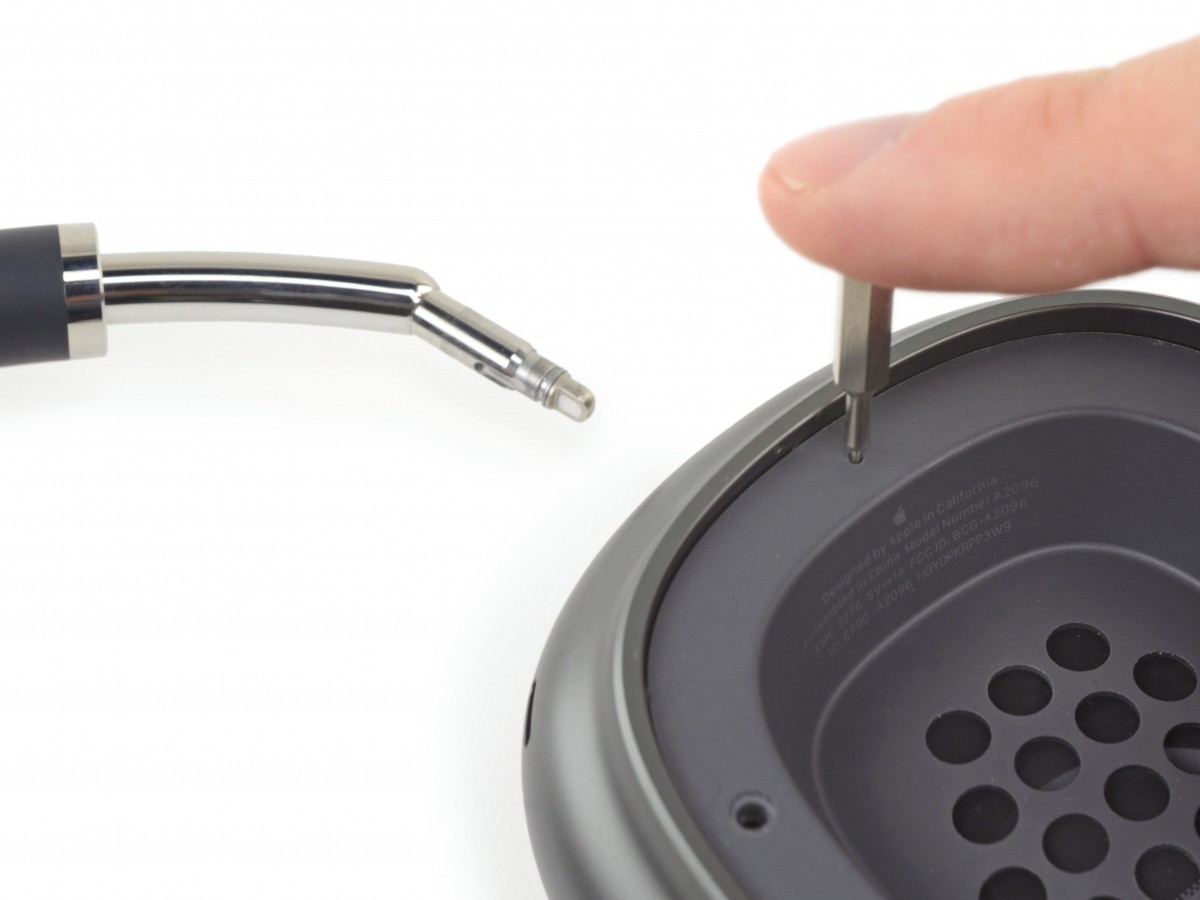 Overall, iFixit found the AirPods Max to be surprisingly serviceable, even though things like the glue under the grille and the choice of screws used make it tricky to do so. They gave them 6/10, which is their first non-zero score for an AirPods product.
While compared to the Sony and the Bose alternatives, the Apple headphones exhibited superior craftsmanship in a way that almost justifies their $550 price and the internals make the other two headphones "look like toys in comparison".
You can check out the full teardown, along with the x-rays, videos, and chip details in the link below.
Related
Anonymous
22 Jan 2021
Jxq
It's not a 3.5mm jack...
Sony Headphones are just Top Tier in this category. pay half the price for double the performance.
Popular articles
Popular devices
Electric Vehicles