Hands-on of Alcatel Pixi 3 (8), Fierce XL and more: Alcatel at CES 2016
Alcatel at CES 2016
GSMArena team, 6 January, 2015.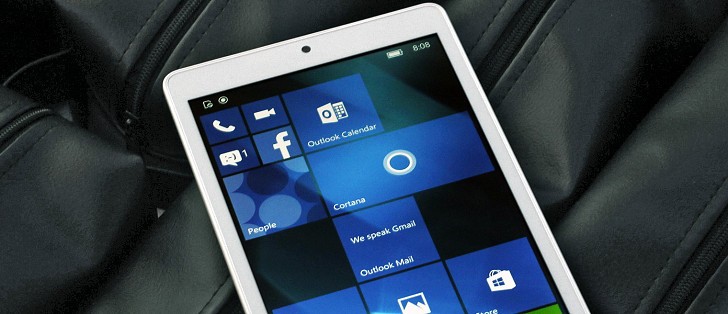 The Android devices Alcatel did bring to CES 2016 were already unveiled at the last IFA expo in Berlin - the OneTouch Xess tablet, the water-proof Go Play smartphone, and the water-proof Go Watch.
Alcatel OneTouch Xess
The Xess slate (pronounced 'excess') is a massive 17.3" tablet with 10,000 mAh battery and a big kickstand over the back. The stainless steel construction is quite impressive, too.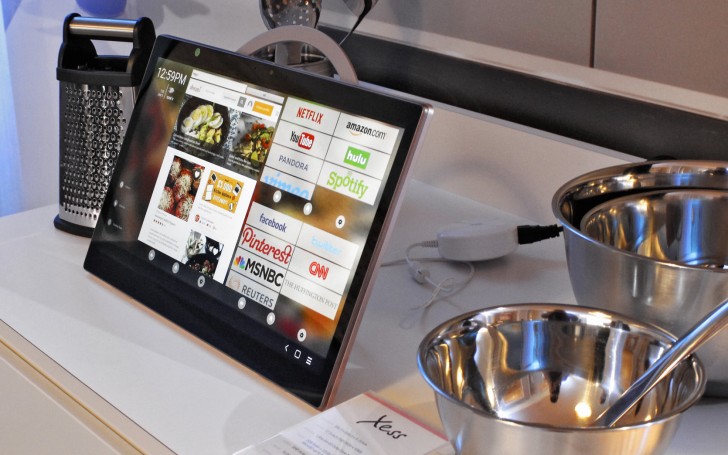 The Xess has a 1080p screen resolution and runs on MT8783 chip with an octa-core 1.5GHz Cortex-A53 CPU, Mali-T720MP3 GPU, and 2GB of RAM. There are also 32GB expandable storage, a 5MP camera and 3W dual JBL speakers.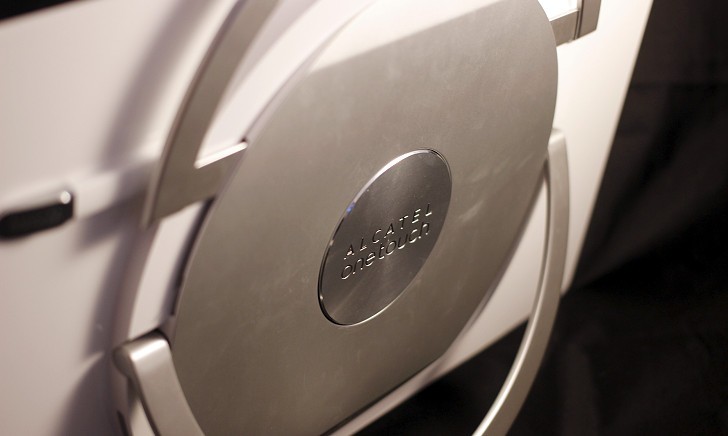 This thing has been designed to be used in the kitchen and you can control it without touching it. The design is great indeed and the slate looks impressive, but we still don't know when it will hit the retail shelves.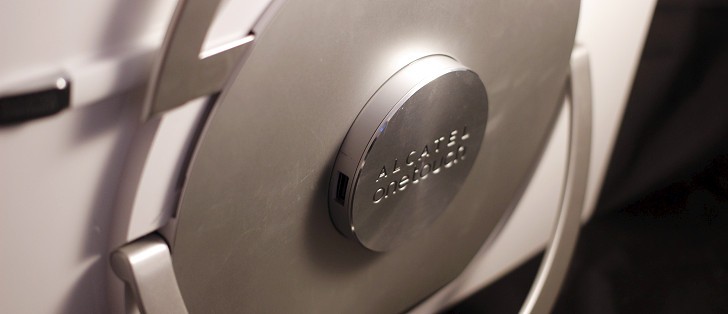 Alcatel OneTouch Go Play and OneTouch Conquest
The OneTouch Go Play and OneTouch Conquest are one and the same Android smartphone - the Go Play is the international model, while the Conquest is headed to Boost Mobile.
The Go Play isn't new, but is still rather attractive and worth double checking. The phone is IP67 rated for water and dust resistance, comes with a 5" HD display, Snapdragon 410 chip with a quad-core processor and 2GB of RAM, an 8MP camera, and a 2,500 mAh battery.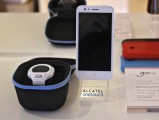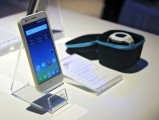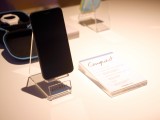 Alcatel Go Play and Go Watch • Alcatel Go Play and Go Watch • Alcatel Conquest
Alcatel promises the Go Play to be shock-resistant as well, so it should be a more durable toy, than say an Xperia Z3.
And if you like tough smartwatches, than its Go Watch companion may interest you as well.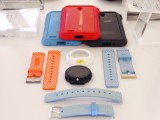 Alcatel Go Watch and Go Play accesories
Both the Go Play and Go Watch feature GoPro integration and can double as remote shutters and viewfinders, which is very nice.
Within the first week of having the Alcaltel One Touch Fierce XL, I had problems with the phone freezing (unable to receive or make calls, no dial tone, etc.). I was instructed to return it and was sent the same model phone with the same problems. ...
I will not get another its slow I just find too many frustrating factors with this phone ,but its too late to take it back so im stuck with it for the time being.Sorry Alcatel you need to do better.
looks promising. will have to give one a go as im a windows fanatic oo yeah! get rid of my acer tablet.