Amazfit Moonbeam review: A band first, fitness tracker second
Kaloyan, 19 March 2017
Introduction
Amazfit Moonbeam is a somewhat unorthodox fitness tracker in that it goes about design first and functionality second. There's a lot of sense in making elegance and style your top priorities, let's see how much compromise that involved.
As far as capabilities are concerned - Moonbeam counts steps, tracks sleep, and vibrates on calls or alarms. The in-call notifications aren't something every smartband does so it's actually more than we expected.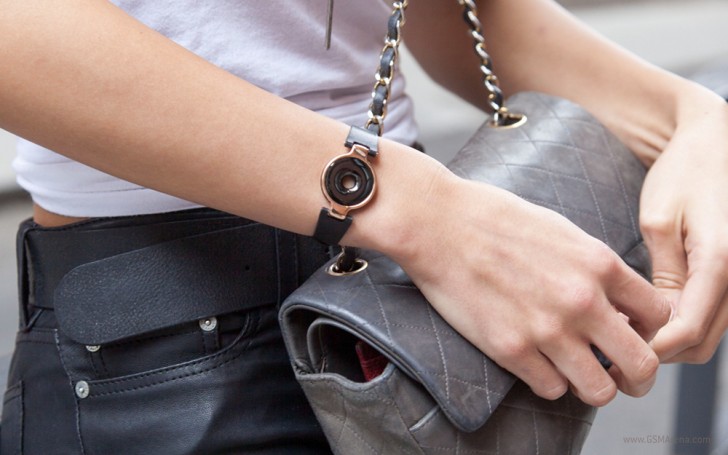 Still, if you are more into the fitness side of the tracker and need heart-rate sensor, GPS or display the Moonbeam is not for you.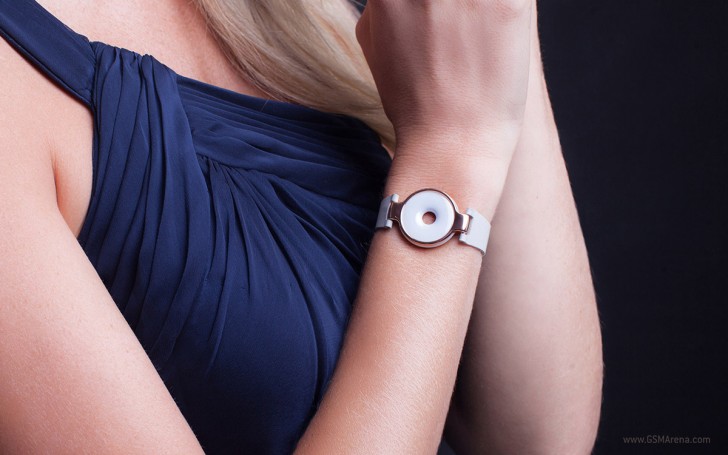 Moonbeam was designed to complement your personal style and in the meantime give you some insights in your walking and sleeping habits. To most people it looks like a regular fashion accessory. This is what Moonbeam was shooting for and it's absolutely successful.
Wearing Moonbeam
You can opt for Moonbeam with leather bands, or Moonbeam necklace. Yes, you can wear it on your neck and it will look just as well on your hand. The tracker itself is small, either white or black, and looks pretty nice with its glossy finish.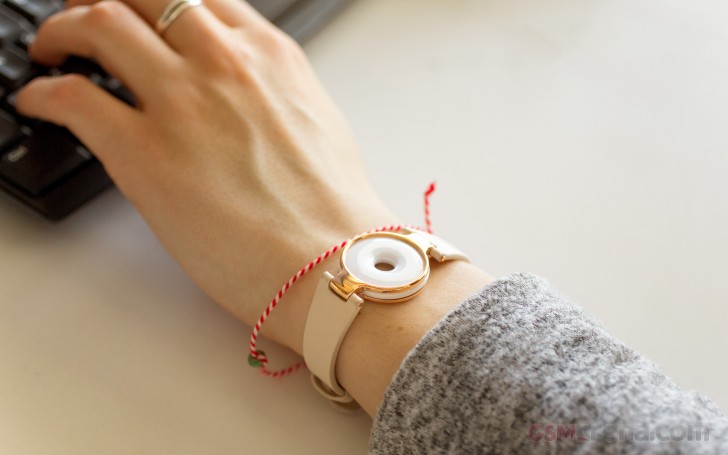 The white tracker comes with tiny beige bands and rose-gold metal bed, while the black one comes with black bands but keeps the rose gold ring.
Because of the really small tracker size, Moonbeam's bands are just 1cm in width. This makes it a nice fit for smaller women's arms, but hardly great for men.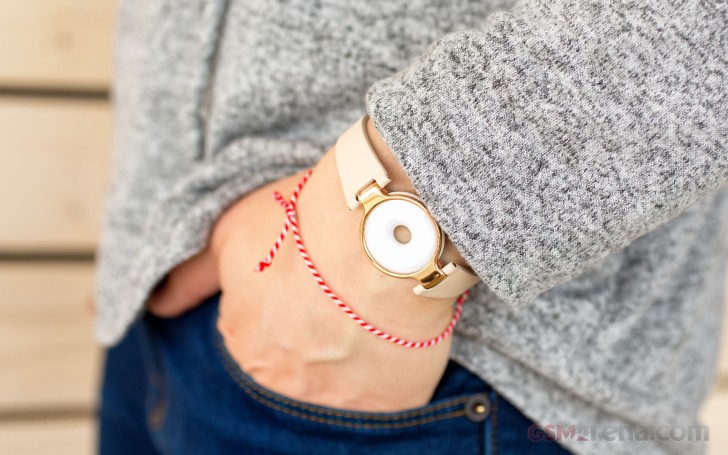 The tracker is lightweight too - it is just 15 grams (8g body, 7g wristband), its shell is made of ceramic which is hypoallergenic and scratch-resistant and, of course, it is water-proof. There is a bundled wireless charger and Amazfit lists 10 days of battery life on a single charge. We achieved 11 days, which is even slightly better than what we were promised.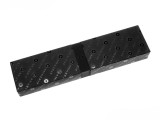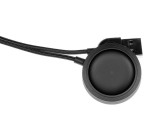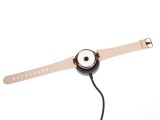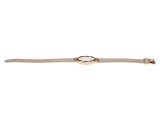 The retail box • the USB charger • Moonbeam • Moonbeam
Wearing Moonbeam doesn't make your wrist sweaty thanks to the small leather band. Due to the minimalistic design and lightweight body, you can do everything with Moonbeam without taking it off, even when you sleep.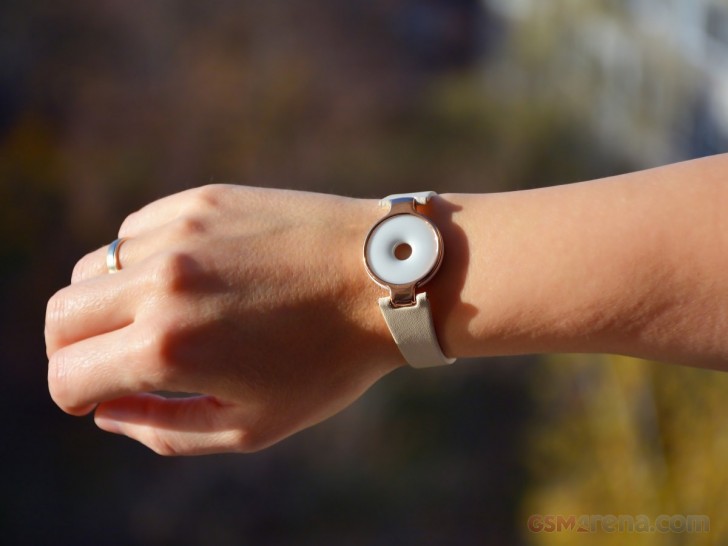 Amazfit's app
Amazfit's dedicated app connects easily to your Moonbeam. After you input your age, gender, height, and weight, you are ready to go. You have to set your Moonbeam position for better tracking - wrist or neck. The battery indicator is at the upper left corner and you may miss it at first.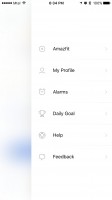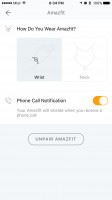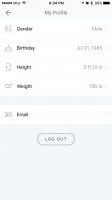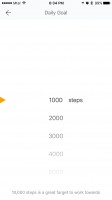 System menu • choose tracker's position • input your details • set a goal
The interface is neatly organized - you can see your step count, there is your weekly progress, and your sleep tracking with light and deep cycles. It also calculates your burnt calories throughout the day.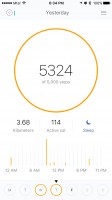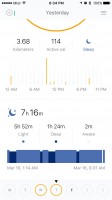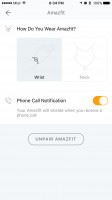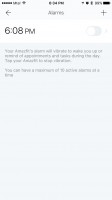 Progress overview • Sleep tracking • Allow vibrate on calls • Alarms
Alarms are available, though Moonbeam will vibrate three times and if you are sleeping deep, you would most probably miss it so don't rely solely on the tracker to wake you up. On the other hand, when someone calls you, the Moonbeam unit will produce strong choppy vibration until you answer or reject the call.
Overview
Amazfit Moonbeam does exactly what it's advertised for - tracks your steps and sleep accurately, vibrates on calls, and looks good on women's wrists or necks. Its app is very easy to use, you can see your fitness progress, track your sleep, set new goals.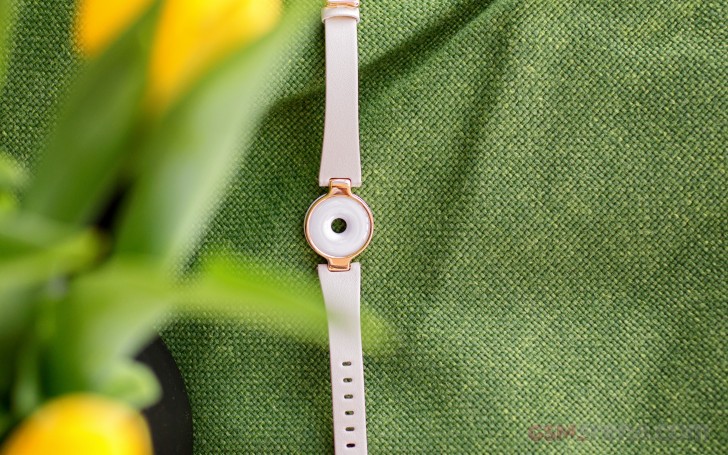 I gave it to my girlfriend for two weeks and she liked it a lot, and it was a nice match for both her fitness outfit and cocktail dresses. After using the Moonbeam for a few days, she suggested there should be a field for manual weight input to make the burnt calories stats more meaningful. So Amazfit may want to work on that, it's indeed a good suggestion.
The Moonbeam is more a bracelet than fitness tracker and has its price is set to $79.99. Whether or not that makes it a good purchase greatly depends on how much you like its design. The fitness tracking is just a bonus here that might sweeten the deal if you already like the looks. If you are serious about the whole tracking thing there are plenty of better options out there.
Related
design cool thanks for beautiful article
Popular articles
Popular devices
Electric Vehicles