Amazon acquires Ring – the company behind the video doorbell
Ricky, 27 February 2018
Today, Amazon has agreed to acquire Ring - the company behind the Ring Doorbell, an internet-connected doorbell that offers a live visual and audible feeds at your home's front door. Likewise, you can intercom with guests who arrive at your home via the Ring app.
An agreement was made to the tune of over $1 billion, though this is an estimated number based on reports. Specific terms of the deal haven't been made known just yet, but we don't expect the Ring brand to go anywhere. Amazon will keep Ring's core business intact as a daughter company while Amazon sprinkles its name and Prime services all over it.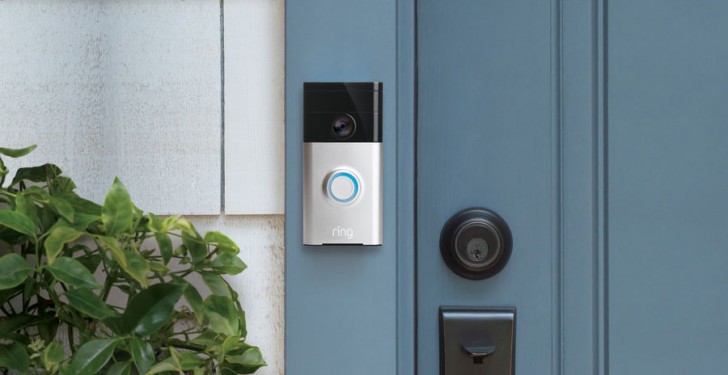 Source: Ring
In a statement to GeekWire Amazon said it looks forward to "working toward a vision for safer neighborhoods." The partnership will definitely put Ring in a position to bring the smart doorbell to many more homes where Amazon delivers to. Ring currently offers an optional paid subscription for a Video Recording Plan. Imagine if with the new acquisition, Amazon Prime members could get the service bundled in.
Ring has also announced a number of new smart-home security products at CES last month and Amazon appears to be jumping in at the right time. Imagine if Amazon started offering its own home security alarm system that is free or discounted for Amazon Prime subscribers. We're not saying this or the free video recording service will happen, but Amazon would be missing an opportunity if it didn't.
With this acquisition, Amazon would be able to position the Amazon Echo as a total smart home solution hub. One that includes a default choice for home security by Amazon – Ring.
Related
Startup from Kyiv, Ukraine
The egomaniacs on Shark Tank must be crying themselves to sleep right now. Lol
Ahh well. There goes Google Home integration.
Popular articles
Popular devices