Amazon India heavily discounts the OnePlus 6
Ro, 05 October 2018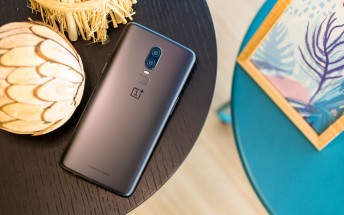 The OnePlus 6 is a good value smartphone with an original price tag of $529, but with the OnePlus 6T release coming up, the company is slashing some prices and clearing stock to make room for the new one. So starting October 10, Amazon India will be selling the current flagship at a heavily discounted price.

The OnePlus 6's asking price will be as low as INR 29,999 ($404), which is 24% down from its original tag and the promotion will be available October 10 through 15. Unfortunately, Amazon doesn't mention whether the 128 and 256GB models will get their prices lowered but we assume they will be discounted as well.
So if you are not in the market for the latest and greatest or don't want to be bothered waiting a few more days for the OP6T, then this should be a nice deal for you.
Related
MIUI is just skin. Android version has to do everything how software talks with hardware. I would prefer Android updates than those silly MIUI updates, I'm on Beta ROM and I find that useless except for the security patches.
Every Chinese Company steals user data. Phones, Laptops, everything which has internet access. So does the American companies do, so talking about user data privacy on the internet is simply a wasteful topic to discuss.
Last year Redmi 1S was running the latest MIUI. Is OnePlus 2, supposed to be a flagship, running the latest OxygenOS?