Amazon Prime membership will increase by $20 in May
Ricky, 26 April 2018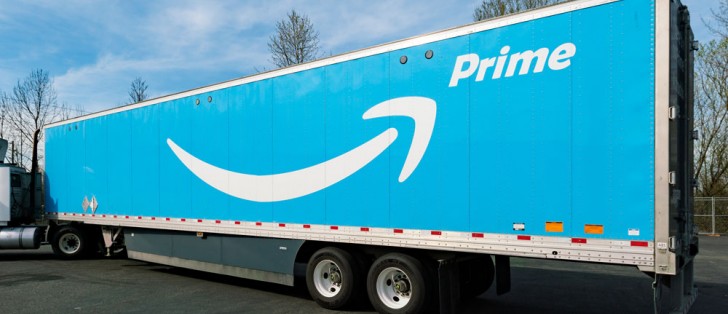 We are so used to having Amazon around, we don't realize how big it is and how much it's grown over the past few years. With Amazon Alexa now so affordable, it's really easy to buy into Amazon's smart speaker and the services that Amazon offers.
Not long ago, Amazon announced that it had over 100 million paid Prime subscribers around the globe, and is no surprise seeing as Amazon is the world's dominant online retail destination.
There are so many perks to having a Prime account like Amazon Dash (instant reorder buttons), Amazon Fresh and Pantry – the company's grocery service, and the list keeps growing. For this reason among others, Amazon is bumping the price of its popular annual Prime membership. It will cost $119 per year for new subscribers starting on May 11 while those with existing memberships who renew on or after June 16 will see the price bump.
Not only is it these extra services, but the number of products on Amazon's catalog that are eligible for Prime service has also grown drastically. Recode points out that the 20 million products available for Prime two-day shipping in 2014 has grown to over 100 million today. Amazon has relentlessly invested in its logistics network and even runs some of its own delivery trucks alongside UPS and FedEx.
This is the second $20 bump since 2014, when Amazon raised its membership cost from $79 per year to the current $99. The price increase reflects those subscribers in the US but other markets have not been mentioned and we wouldn't not be surprised to see the increase trickle to other markets.
Related
In Italy a price raise was announced last month: 20 Eur a year to 36 Eur a year. Amazon video is garbage because it has a very poor library, grocery services suffer from a poor catalog too. Honestly the only benefits are fast shipping and that concur...
not for my because amazon prices are not ok. in one day a product cost 30 and the same product next day is 60. A top in one day is 10 and in second day is 30.
I don't know how the situation is where you live, but in germany I gladly pay the extra price for products for the superior service.
Popular articles
Popular devices