Amazon UK accepting pre-orders for LG G5, release date: April 8 for £529
Ricky, 09 March, 2016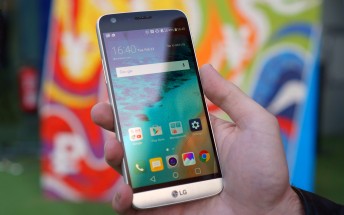 The LG G5 has shown up on a major online retailer, Amazon UK has the LG G5 listed for pre-order in either Rose Gold or Titan Grey. Both units are 32GB variants and sold unlocked or SIM-free and can be pre-ordered for £529 (roughly $750).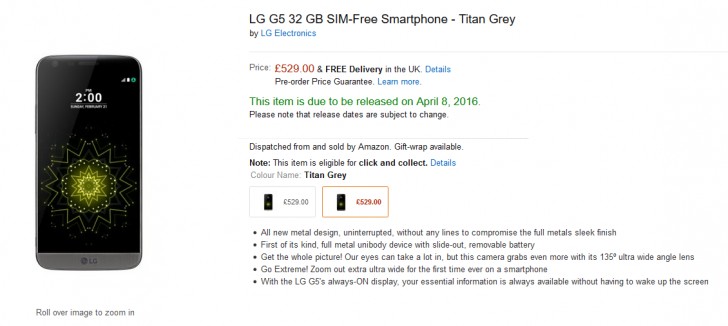 This morning, there were early reports that the LG G5 is set to be launched on April 8 in Canada, the same day as Amazon UK lists as the G5ís release date upon preorder. It could be that LG is planning for a worldwide release of the G5 on the same day.
There is still a long time to go before the launch of the device, but if you become too impatient you can check out our hands-on of the LG G5 at MWC.
Thanks for the tip, Aaron!
Related
Sold put on Amazon already xD
LG g5-better shooting picture and hi-fi audio. two battery is better than one built in. always cheaper than samsung. downside, graphics colours and physical build, look cheaper than samsung. Lg like rooted phone life good. I will buy LG g5. for a n...
LG 5 will be one of the best phones of the year 2016. Samsung S7 will not get in this top.