AMD releases Radeon RX 6600 graphics card for $329
Prasad, 14 October 2021
AMD today launched the Radeon RX 6600, the new entry-level model in the company's RDNA2 based desktop graphics cards. The RX 6600 is priced at $329 and will compete against the Nvidia RTX 3060 that has the same MSRP.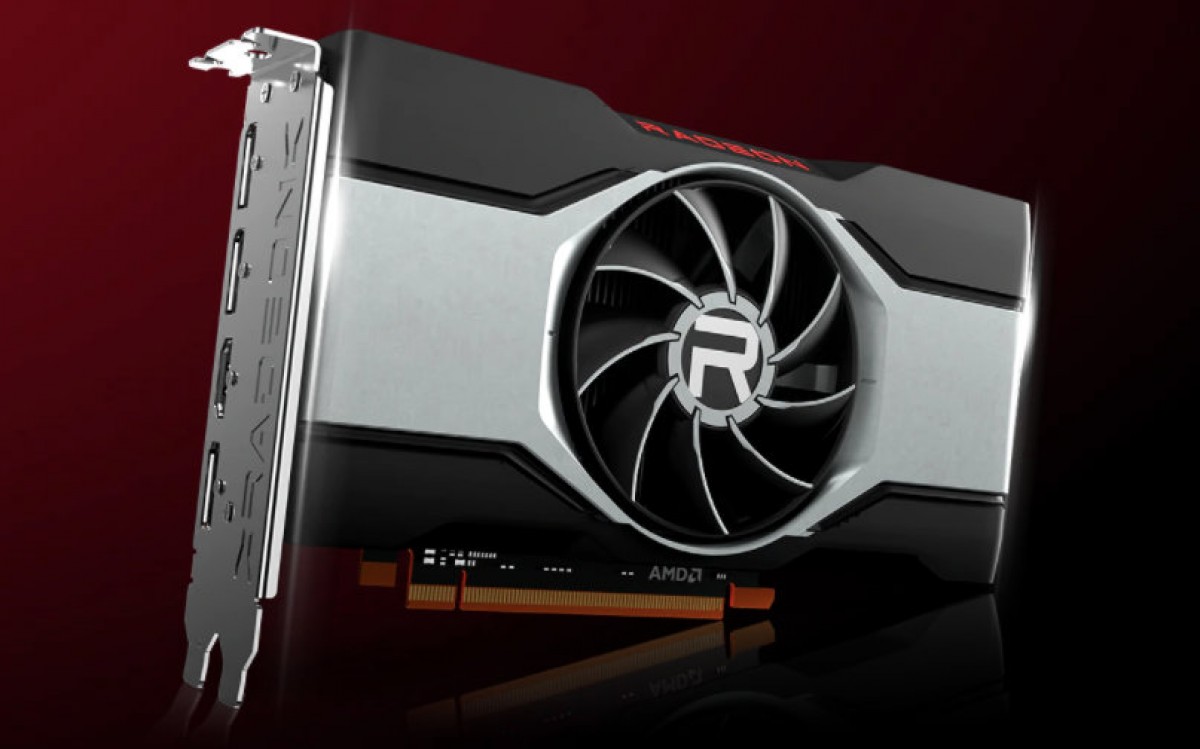 The RX 6600 features the same GPU die as the more expensive 6600 XT but with 28 compute units enabled instead of the 32 on the XT model. The 6600 is also clocked lower at 2491MHz for the boost clock and 2044MHz 'game clock'. This has resulted in 8.93 TFLOPs peak single precision performance compared to the 10.6 TFLOPs of the 6600 XT.
Both graphics cards use 8GB of GDDR6 memory, however, the 6600 is slightly slower as it's rated at 14Gbps as opposed to 16Gbps on the 6600 XT with a memory bandwidth of 224GB/s compared to 256GB/s. Both have the same 32MB of high speed Infinity Cache.
Unfortunately, like the 6600 XT, the 6600 also uses the slower bus speed of PCIe 4.0 x8 unlike the PCIe 4.0 x16 used on the higher-end Radeon cards. This could cause performance bottlenecks in some applications.
The 6600 has a lower power rating compared to the 6600 XT at just 132W versus 160W.
The RX 6600 will not have a reference card from AMD. Instead, it will be available only through board partners, including ASRock, ASUS, Gigabyte, MSI, PowerColor, SAPPHIRE, XFX and Yeston. The card is available for purchase starting today.
Related
AnonD-731363
18 Oct 2021
SH3
Again i dont think so. Same specced desktop gaming PC cost same like same specced Lgaming laptop. Apart the fact in case of alptop you have to buy mouse and external cooler. In case of PC you spend a lot for good gaming monitor, gaming mouse ...
AnonD-731363
17 Oct 2021
Lfw
Man yes it doesnt matter. Portable laptop is way better in most situations and aspects and cost way less than equally specced table PC.
Anonymous
17 Oct 2021
S4}
Again it doesn't matter what you or I think. It's a fact. Undeniable. Feelings and thoughts are irrelevant in the matter. There have been very few laptops that have shared desktop counterparts. They have been very expensive heavy gaming lap...
Popular articles
Popular devices
Electric Vehicles