Android 12 reaches beta phase, introducing a huge redesign
Vlad, 18 May 2021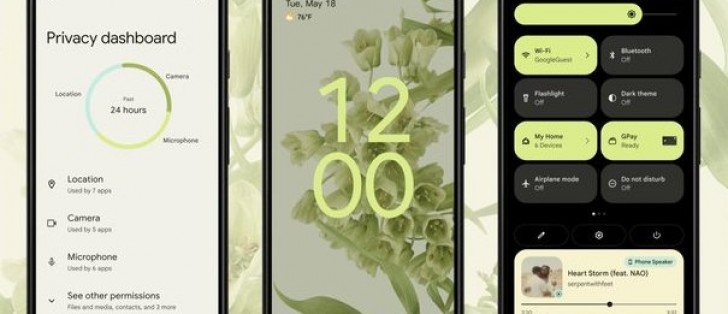 Following a bunch of developer previews released over the past few months, Android 12 has now reached beta stage. In fact, the first beta build will be available today on Pixels, as well as devices from a few other manufacturers.
Android 12 introduces the biggest redesign in history, which is based around "a new way to think about design", called Material You. It's all about personalization, and the main feature consists of dynamically made themes based on your wallpaper.
You simply choose a wallpaper and the system automatically determines which colors are dominant, which are complementary, and which "just look great". It then applies those colors across the entire OS - the notification shade, the lock screen, the volume controls, new widgets, and so on.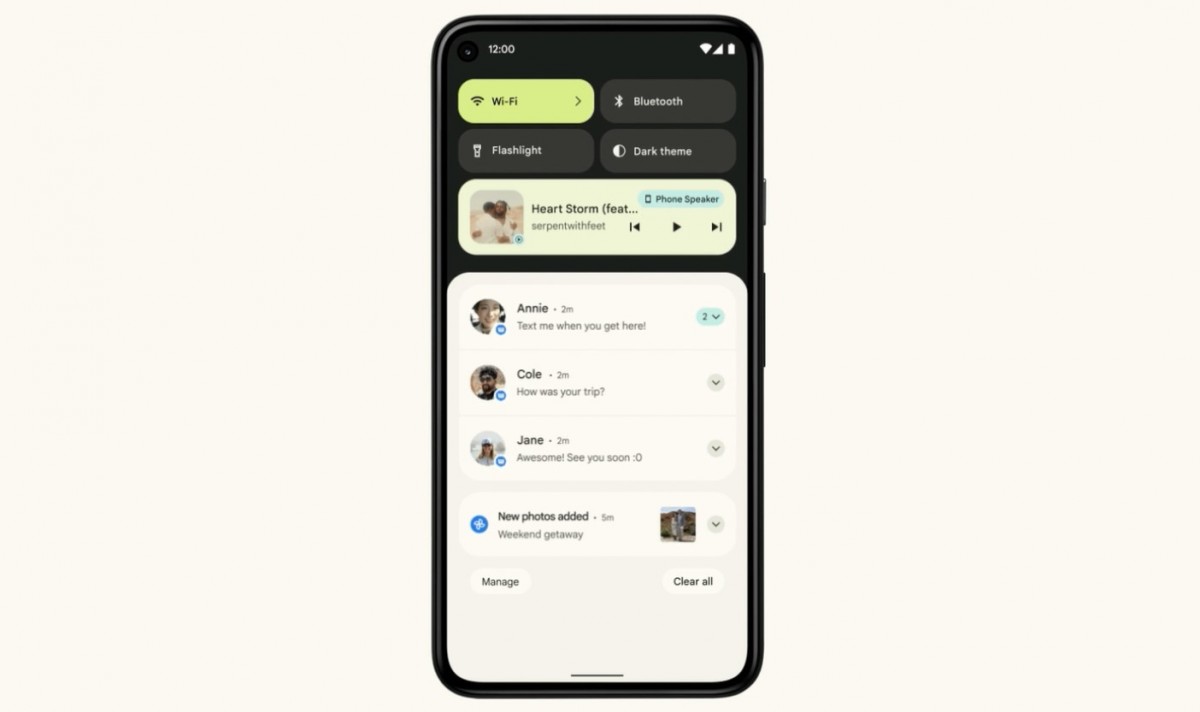 Throughout the OS you'll also see a lot of smooth motion and animations, to give a sense of fluidity and dynamism to your interactions with the system. Things are more efficient too, with under-the-hood improvements resulting in a 22% reduction in CPU time needed for core system services, and a 15% reduction in the use of big cores by the system server.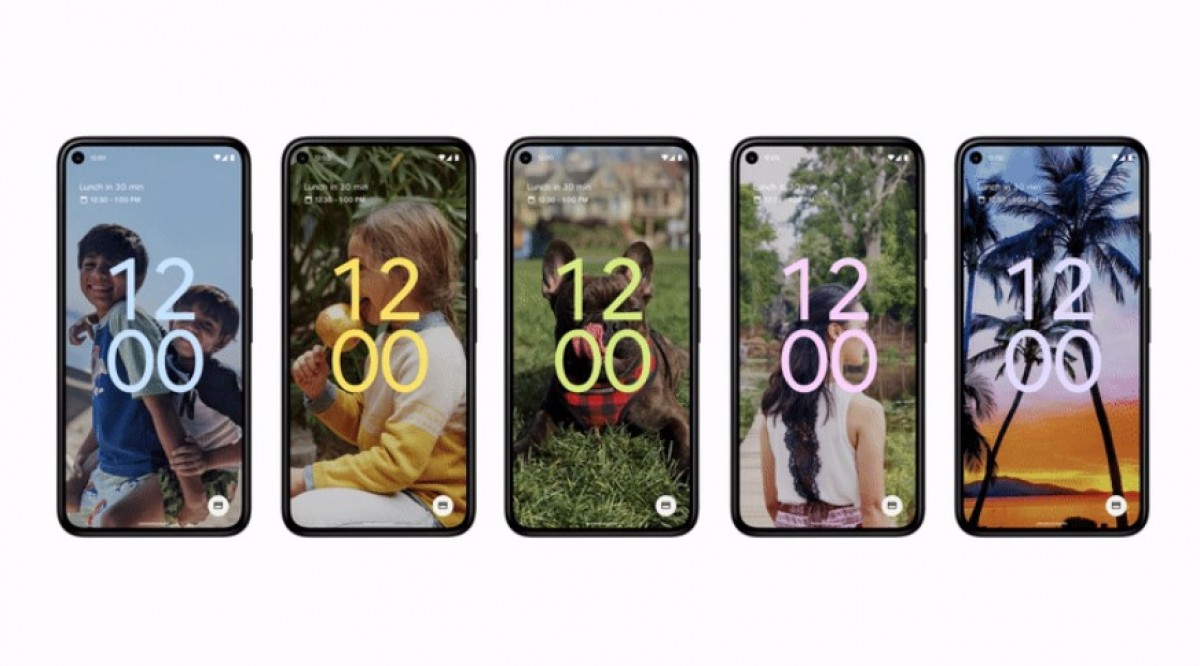 The notification shade, quick settings, and the power button have been "reimagined" too. The notification shade is "more intuitive and playful", with a "crisp" view of your app notifications. Quick Settings are now fewer, on the first swipe down at least - you only get four, and they're not just icons anymore, they have text next to them too for some space-wasting reason.
Google Pay and Home Controls are now integrated into the Quick Settings. Oh, and you can long press the power button to invoke Google Assistant, like you could before on some custom skins. This is for those who felt there weren't enough ways already to invoke the Google Assistant - like talking to it, or swiping diagonally from the bottom corners of the screen.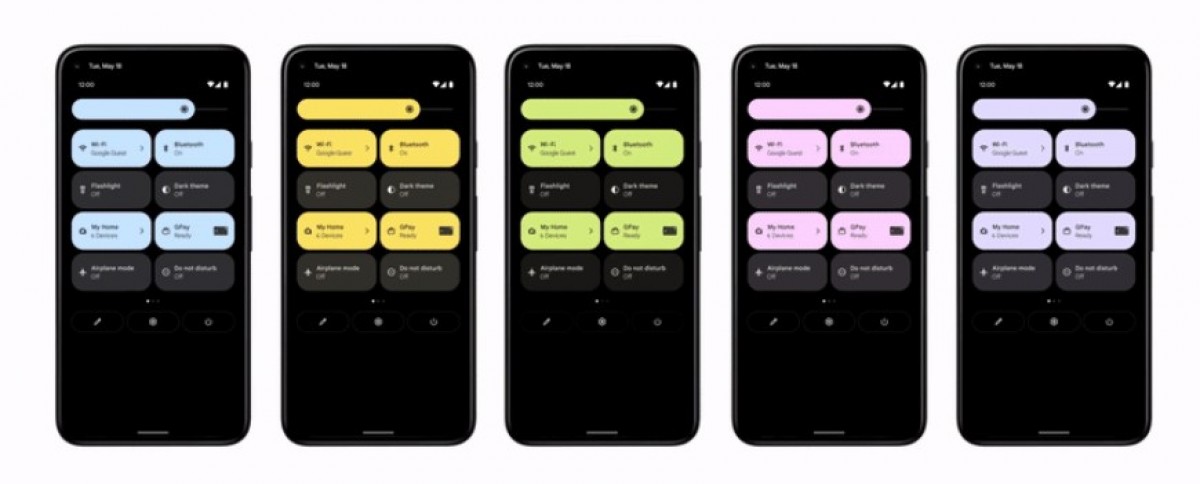 In Settings you'll find a new Privacy Dashboard that gives you a single view into your permissions settings as well as what data is being accessed by what apps and how often. You can easily revoke permissions right from the dashboard.
Continuing with the privacy theme, there's a new indicator in the top right of the status bar that lets you know when your apps are accessing your mic or camera. Furthermore, you can quickly remove app access to these sensors for the entire system, there are new toggles for that in Quick Settings.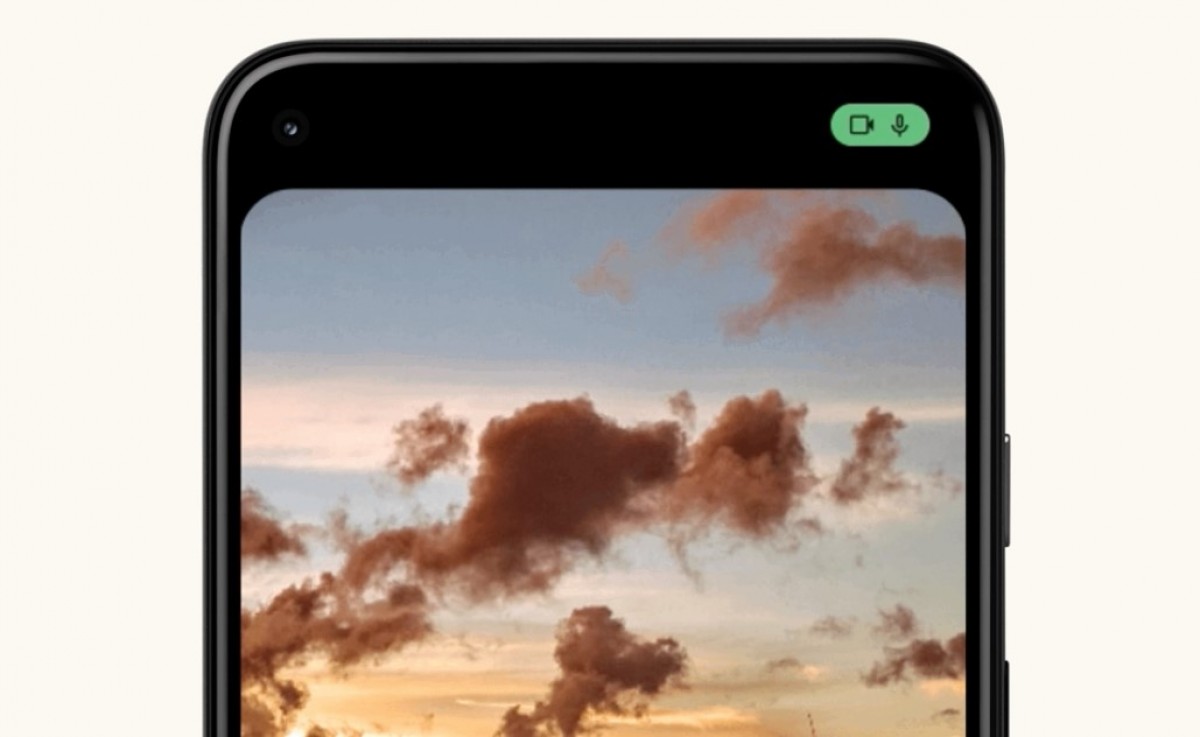 You are able to only share approximate location information with some apps, instead of your precise location. This works well with things like weather apps, that may not need your exact location to do their thing - just your city might suffice.
Android Private Compute Core enables features like Live Caption, Now Playing, and Smart Reply, with all the audio and language processing taking place on the device itself, isolated from the network to preserve your privacy. The protections in Private Compute Core are open source and fully inspectable and verifiable by the security community.
Additionally, Android 12 has improved accessibility features for people with impaired vision, support for scrolling screenshots, conversation widgets that bring your favorite people to the home screen, and ways for all your devices to work better together.
Related
Swipe to answer is only there to answer calls when the screen is locked, to prevent accidentally answering while taking your phone out. If you're using the phone when a call comes in it should be tap to answer, that's how it works on my ...
Android 12
04 Jul 2021
4HD
Android 12 beta 2
Anonymous
27 Jun 2021
va4
You serious it's buetiful simplistic
Popular articles
Popular devices
Electric Vehicles