Android P to bring Automatic color mode on the Pixel 2 and Pixel 2 XL
Ro, 15 May 2018
After a number of owners complained about the dull-looking AMOLED display of the Pixel 2 and Pixel 2 XL, Google released a software update that lets users choose between three color presets - natural, boosted and saturated. But it seems like Google is looking to expand this functionality even further in the upcoming Android P.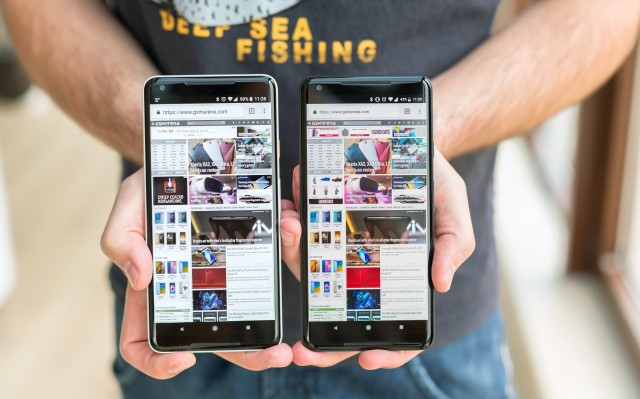 The guys over at xda-developers dug out two strings hinting at a new "Automatic" color mode from the current Settings APK in Android P DP 2.

The new functionality will let the device choose the appropriate color mode depending on the content and will go from "vivid" to "accurate". How the OS is going to do it, however, is still a mystery.
An AI-powered software or some kind of machine learning will probably be involved in the process. In any case, it's definitely going to be interesting to see how the feature will handle different scenes and environments.
Related
Samsung phones already do this don't they?
Pixel 2 has AMOLED and 2 XL had POLED. Google uses dull color in its OS and has option to make vivid in its settings. So this is purely software which makes the display duller on POLED/AMOLED and is not fault of the technology.
Popular articles
Popular devices