Android Pie for Nokia 8 will bring ARCore support and improved camera
Ro, 08 September 2018
Juho Sarvikas, Nokia's CPO's recent tweet will be music to Nokia 8 owners' ears. He promises cool new features for the company's previous flagship phone that will come as part of the Android 9.0 Pie update.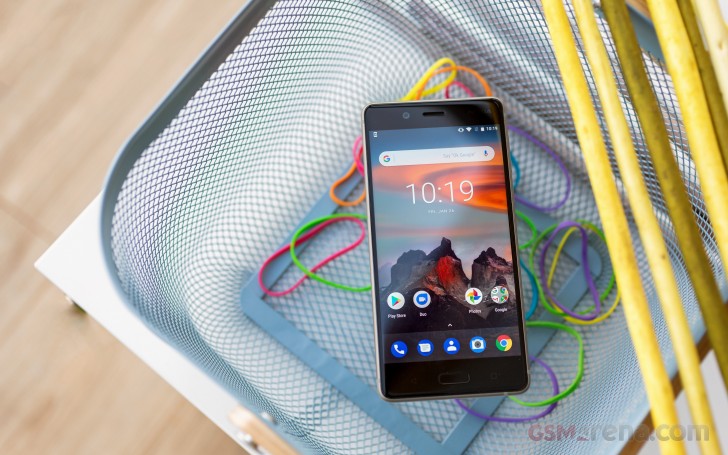 In a tweet, an unhappy Nokia owner posted a complaint that Nokia isn't doing what's necessary to bring the latest and greatest to its top-shelf Nokia 8 smartphone in terms of software features. Sarvikas was fast to reply that the developers' team is working on a plethora of new features including ARCore support and better camera experience. Those changes will come with an OTA along with Android 9.0 Pie.
Hey let's not get carried away here 😀. We already issued a camera update and you will shortly get another one with Pie with new experiences. Also ARcore support is there, 8., Etc... Facial unlock we haven't rolled out yet to our products as we are still evaluating solutions.

— Juho Sarvikas (@sarvikas) August 31, 2018
Sarvikas also added that HMD has already pushed an essential camera update to the smartphone and that it is looking into enabling face unlock in the near future as well.
Related
You can easely uninstall the update from settings and pressing the 3 dots from the right upper corner.
Hehehe. After the "software update" got updated last July, I got all the security updates starting May up to September (yesterday). What's the model number on your unit though?
Avovymouse
10 Sep 2018
UD{
really? gotta check it out later, we have the same unit, LoL, last time i checked tho was July, so :3
Popular articles
Popular devices
Electric Vehicles