Android Q Beta 1 is now available for all Pixels
Vlad, 13 March 2019
Today Google has released the first beta build of Android Q, which you can install if you have a Pixel, Pixel XL, Pixel 2, Pixel 2 XL, Pixel 3, or Pixel 3 XL.
The continued support for the original Pixel and Pixel XL comes as a bit of a surprise, as these devices are already past their promised support window for new features (which at the time was two years from release).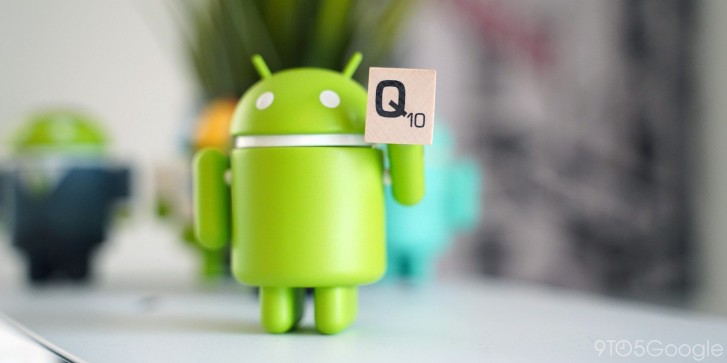 While it's unclear if this means they will also get the final build of Android Q, due out in the third quarter of 2019 (so July to September), such a move does seem pretty likely now - otherwise why go through the trouble of outing beta builds for them in the first place?
Interestingly, you can grab the first Android Q beta release through the Android Beta program - just enroll your device here and then you'll receive the build over-the-air. Up until now Google only allowed this mechanism starting with later betas, when things became more stable, and the first preview build was only installable manually, as it was aimed solely at developers.
Android Q Beta 1 is also primarily intended for developers to start testing their apps for the new release, but you can take a dive too if you don't mind things being unstable and buggy at times.
If history repeats itself, most of the consumer-facing features coming in Android Q should be unveiled at the Google I/O conference in May. That said, the first beta has some new stuff baked in already, such as a new permission management system for location - you now have three options, granting an app access all the time, only while it's in use, or never. This emulates iOS' model and should bring users more peace of mind.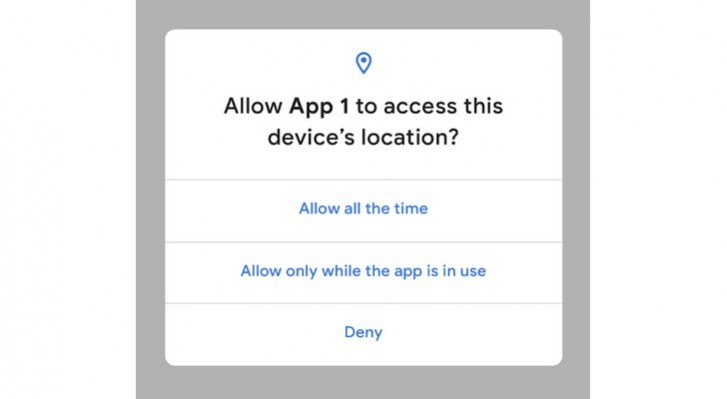 Also on the permissions front, you'll be able to better control apps' access to your photos, videos, and audio files, and to get inside the Downloads folder apps must use the system file picker, which lets you decide which files the app can access.
Android Q will prevent apps from launching activities while in the background, in order to cut down on apps unexpectedly jumping into the foreground. If an app needs to get your attention quickly, it can use a high priority notification and provide a full screen intent instead.
Access to device IMEI, serial number, and similar identifiers will be limited in Android Q, and Google will randomize your device's MAC address when connecting to different Wi-Fi networks by default (this setting was optional in Pie).
Google is also helping apps take advantage of the new foldable screens, and when a user wants to share content with someone in another app, the process will be quicker and easier with Sharing Shortcuts, which let you jump directly into another app to share content. This share UI will apparently be able to load instantly, which is big if true.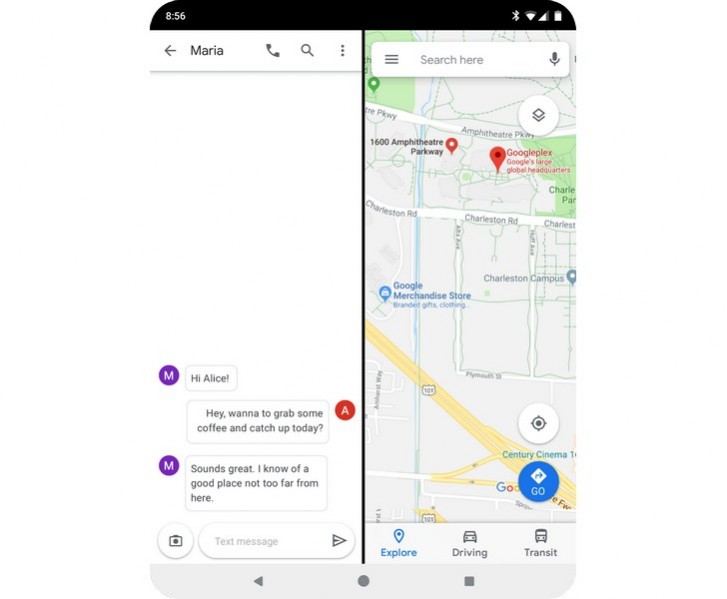 Apps will be able to show key system settings in their own context, not having to point you to a specific part of Settings and then hope you remember to go back once you've enabled whichever option the app needed. This takes advantage of the Slices feature introduced in Pie, and a floating UI will show up with system settings such as internet connectivity, NFC, and audio volume.
The Wi-Fi stack in Android Q has been rebuilt to improve privacy and performance, and also improve use cases like managing IoT devices and suggesting internet connections without requiring the location permission. There will also be a high performance, low latency mode for Wi-Fi which could prove handy for real-time gaming, active voice calls, and the likes.
In Android Q apps can request a Dynamic Depth image, making it possible for third party apps to offer specialized blurs and bokeh options. This data can also be used to create 3D images or support AR photography use cases. Dynamic Depth will be an open format, so it might take off.

New codecs are in too: AV1 for video, encoding via Opus (optimized for speech and music streaming), and HDR10+ for high dynamic range video on products that support it.
The performance of the ART runtime at the core of Android has been improved too, while the unified authentication framework now has support for passive authentication methods such as face.

There will be six betas of Android Q in total, above you can see Google's timeline for these. Betas 5 and 6 are intended release candidates, while betas 1 through 4 are meant for testing purposes only.
Related
Well sounds interesting i dont ave a dark mode right now but maybe i will give it a try if i find one in my Moto X4 device.
I already have dark mode on my S8+ One UI Pie. The bad thing about it is that you can't have dark mode on and a theme applied in the same time. So far I like Pie, except for the status bar icons. Also, there are a lot of glitches with downloaded ...
Popular articles
Popular devices
Electric Vehicles