Android Wear watches other than the LG Watch Urbane do in fact work with iPhones
Vlad, 31 August, 2015
Well, this is interesting. Just a few short hours ago, Google announced the Android Wear app for iOS, making it possible for smartwatches using its platform to connect to Apple's smartphones. There was just one problem: for now, Google says, only the LG Watch Urbane will actually work with the Android Wear iOS app. All future Wear devices should have support for iOS built-in, but what about all the other smartwatches out there?
It obviously didn't take long for enterprising individuals to try and connect other Android Wear watches to the iOS app. And, surprise! Both the Moto 360 and the LG G Watch have been caught working with iPhones, despite Google's claims.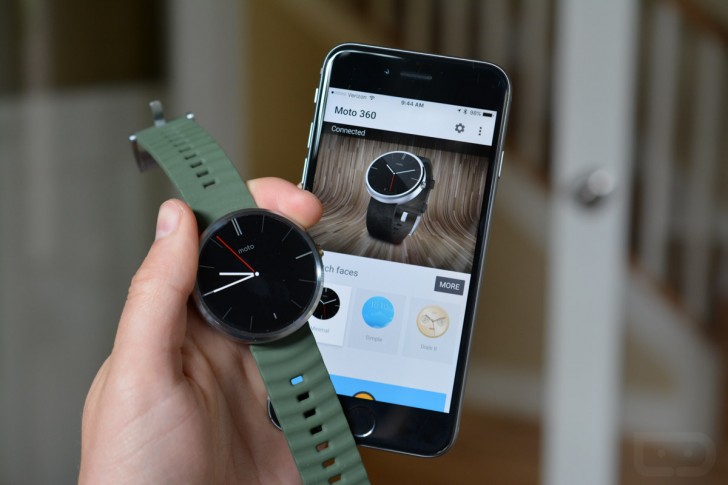 The one prerequisite for this to be possible seems to be that your smartwatch run Android Wear 1.3, the latest version that started rolling out not long ago. However, there are some caveats. Although Wear devices other than the Watch Urbane do work with iOS, the performance isn't consistent, nor bug-free.
Duplicate notifications have been spotted on the Moto 360, and some of those simply refuse to clear from the watch. Also, changing watch faces from within the Android Wear iOS app doesn't seem to always work. Clearly then, there are solid reasons why Google chose not to officially announce support for all Wear devices on iOS right now. But if you own both a Wear smartwatch and an iPhone, you may as well try the new app and see how it behaves for you. On the other hand, if you don't have a smartwatch but do have an iPhone and want an Android Wear device, you clearly should stick with either the officially supported LG Watch Urbane or wait for new offerings to come out.
Related
The watch in the pic is the first Moto 360, not the new moto 360 yet to be officially announced. I like the bands tho :)
Seriously just look at that beauty. Why the lugs on the new watch Moto?
Popular articles
Popular devices