Apple and Google release their APIs to fight COVID-19, ban location tracking
Ro, 05 May 2020
Apple and Google joined efforts fighting the COVID-19 spread by introducing their cross-platform API called Exposure Notification to help accelerate the development of apps that track people with positive coronavirus results in each country. Of course, while this may sound great for fighting the infection, it's a privacy concern for a lot of people. That's why both companies have compiled a list of requirements.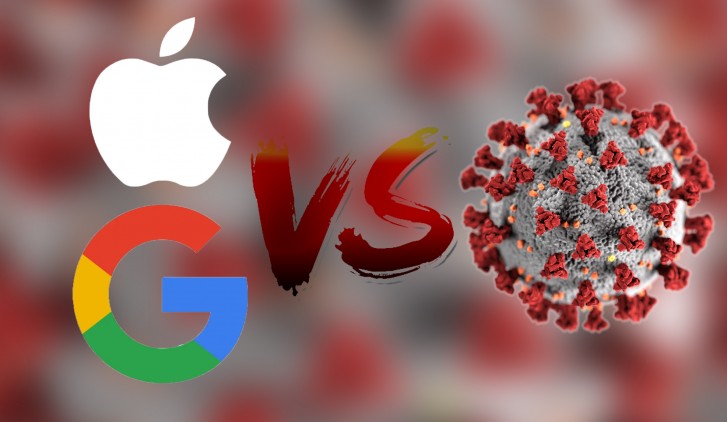 First and foremost, the API can only be used for the development of apps for the official government public health authority to stop the spread of COVID-19. Also, no location tracking can be used, only Bluetooth can be leveraged for discovering contacts.
This is because the Bluetooth can work indoors and it's enough to detect if you've been in close proximity to an infected person. There are some apps that have been released in some countries that rely on location services - Apple and Google say they will stay on their app stores but they can't use the API.
Once the app is installed, it would require the user's explicit consent to broadcast their positive test result or any related info. No other info should be broadcasted in order to keep the privacy of the users.
Regarding tests, they should be tied with a unique number, which in turn would be used by the user to register into the app. The tests with the unique number should be approved by the official governing body. This would eliminate the possibility of people broadcasting false test results that haven't been approved by the public health agencies or those who would "self-report".
There could only be one app per country, though, as it would avoid fragmentation. There are some cases in which the country may decide to split the apps per region and in this case, Apple and Google will cooperate and make sure the proper app would appear in the said region when the user searches for it.
The two tech giants also have the plan to release a system-level notification feature sometime this year. As for now, the API should do fine and they even released a sample for the UI. Here's how your local app may look like.
The API would be made available only to developers appointed by their local government to make an app. Apple and Google will make the full source code available to those developers to speed up the process.
Related
The creation of smartphones has brought technological wonders, but one of the most astonishing ones is GPS. The more GPS apps you use the better you get the iPhone GPS accuracy. Connect with us to increase your GPS capabilities.
Just turn off ur Bluetooth
Anonymous
06 May 2020
8Gw
No, it's an API to be used by the app developers. There's no app ATM.
Popular articles
Popular devices
Electric Vehicles