Apple and Samsung phones depreciate the least after one year
Ro, 30 October 2021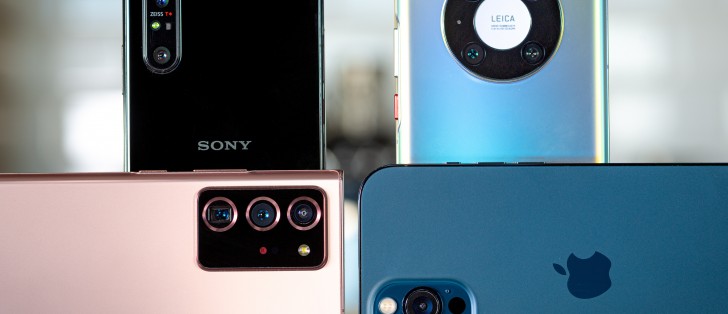 An interesting report by a UK online retailer of refurbished electronics, musicMagpie, gives us interesting data on how smartphones depreciation over 12 months. And unsurprisingly, Apple tops the chart, followed by Samsung, as their phones hold value better than the rest.
According to the report, the average UK consumer changes his phone every 16 months and that costs him about 50% of the old phone's value. Apple devices seem to lose 41% of their value in the first 12 months on average and that metric goes up to 60% after 24 months. A Samsung phone, on the other hand, loses 64% of its value in the first year of usage and 77% after two.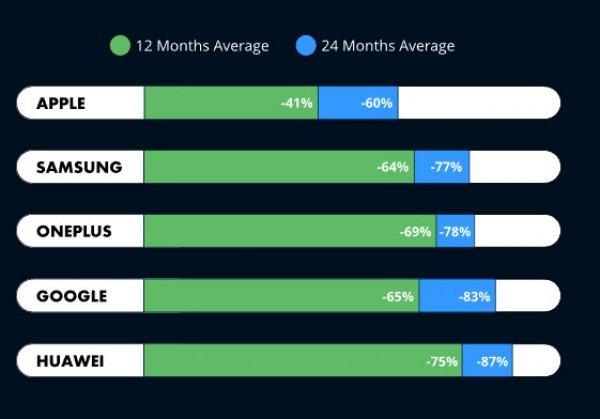 Interestingly enough, OnePlus takes the third spot with 69% and 78% depreciation after one and two years. Huawei and Google, though, don't seem to be doing all that well after two years.
In fact, a closer look at the different smartphones on the market shows that Huawei's Mate 30 Pro and the Huawei P20 lost a whopping 87% and 84% of their value in the first year.
Expectedly, iPhones from the last couple of years seem to retain more than half of their price in the first 12 months.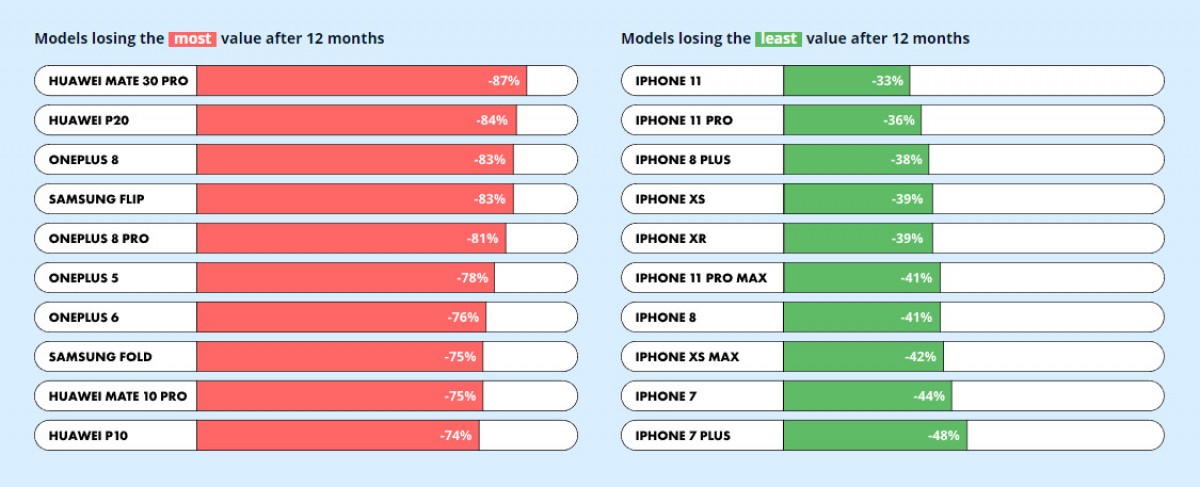 musicMagpie gathered other interesting data shedding more light on how consumers upgrade their handsets. About 33% of the owners don't trade-in their old handsets and as older the user gets, less likely he is to trade-in. The company's CEO argues that trading in their old device for the new one is the best way to mitigate losses. Interestingly enough, about 10% of the users delay selling their old phones, believing the value will increase over time. That's obviously not true.
Also, pricier handsets retain their price the most, as per the report, with devices costing less than £599, depreciating about 62% in the first six months.
Perhaps Huawei topping the charts with the highest depreciation is expected given its status. Hardly anyone wants to buy a phone without Google Mobile Services outside of China.
And in case you are wondering how the new iPhone 13 family release would affect the value of your currently owned iPhone 12? Well, this chart might help you out.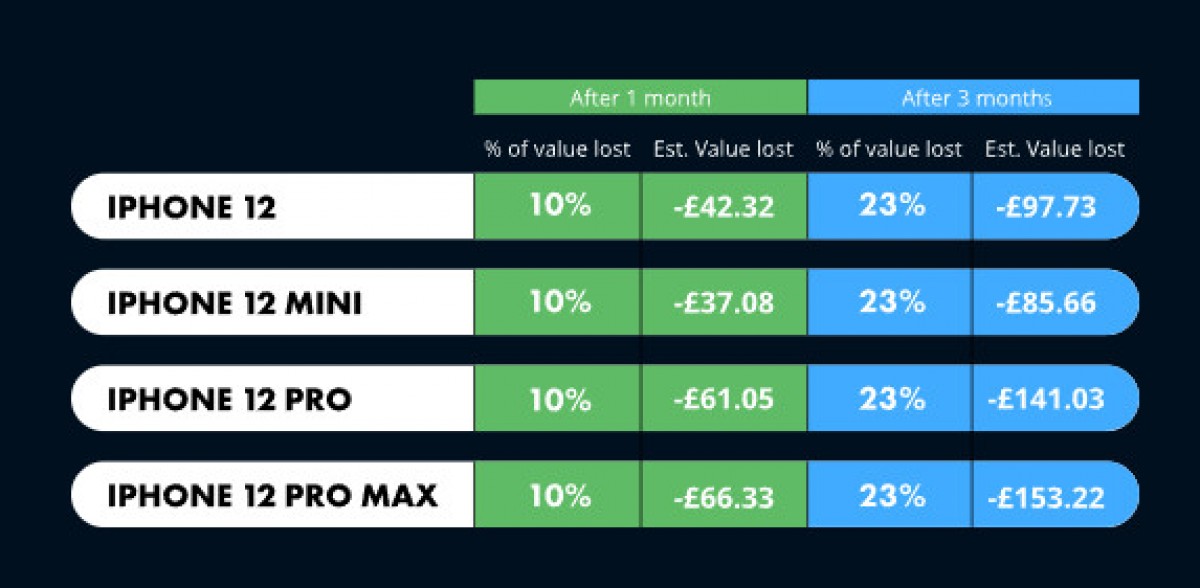 Related
Selling for $180 on swappa doesn't means people actually buy them tho. If you watch the Phone Repair Guru YouTuber/TikToker then you'll know that people don't sell at their listed price. He always buy old used iPhones at only arou...
Popular articles
Popular devices
Electric Vehicles