Apple's new Podcasts Subscriptions come with a redesigned app
Vlad, 20 April 2021
Today at its Spring Loaded event, Apple introduced Podcasts Subscriptions. While the name of this service really doesn't roll off the tongue, it is incredibly self-descriptive.
Starting in May, people in more than 170 countries and regions will be able to sign up for premium subscriptions to their favorite podcasts. These will include "a variety of benefits curated by creators, such as ad-free listening, access to additional content, and early or exclusive access to new series".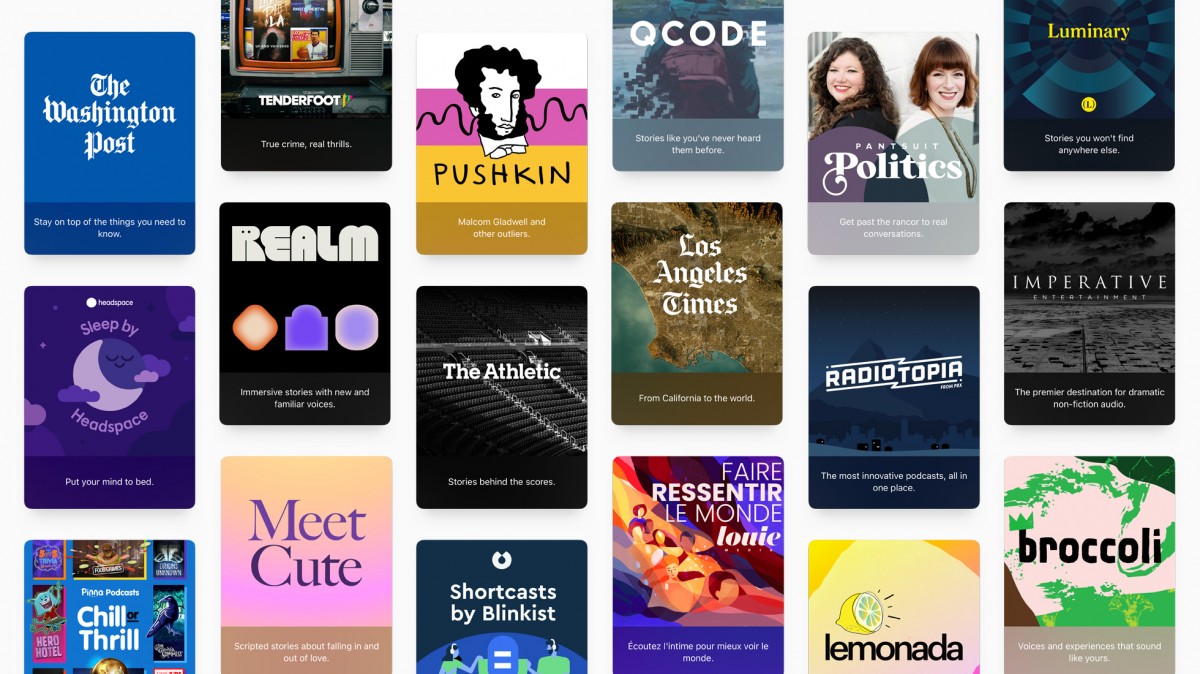 Initially, premium subscriptions will include Tenderfoot TV, Pushkin Industries, Radiotopia from PRX, QCODE, NPR, the LA Times, The Athletic, Sony Music Entertainment, and more.
Also from May, Apple Podcasts will get channels, which are groups of shows curated by creators. These have unique titles, descriptions, and artwork. There will be free channels, paid channels, and channels with additional benefits for subscribers.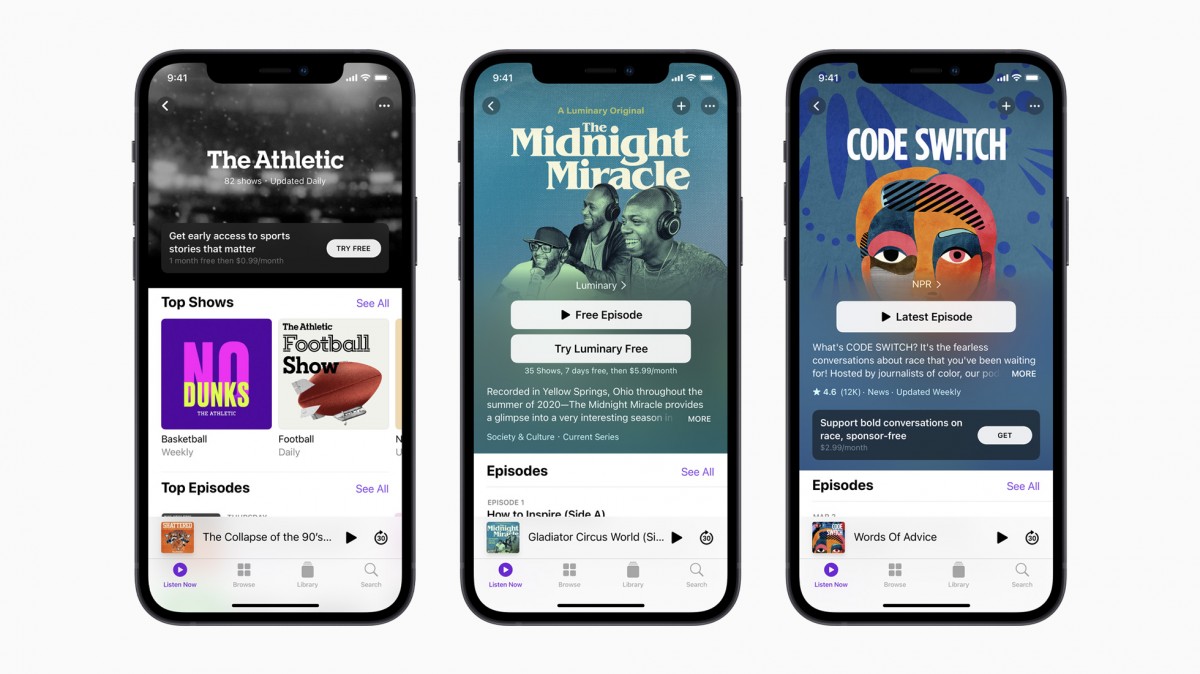 A redesigned Apple Podcasts app arrives with iOS 14.5, with an enhanced Search tab that gives you quick access to Top Charts and categories. There are also new pages for every show and episode, making it easier to follow, listen, and share. The Smart Play button will automatically start you from the latest episode for episodic shows, and from the beginning of each series for serialized productions. You can also save individual episodes for offline playback.
Related
Yes, but also a way to drive business away from Patreon and Spotify back to Podcasts app. If the two podcasts that I am subscribed to on Patreon duplicate/move they paid content to the Podcast app, I will switch as the Patreon experience is not bette...
another way for apple to get even richer, if thats not innovation i don't know what is.
Popular articles
Popular devices