Second generation Apple TV 4K with A12 Bionic announced
Prasad, 20 April 2021
Apple today announced the second generation model of the Apple TV 4K media player. The new model comes with more powerful chipset, new remote, and smart color calibration features.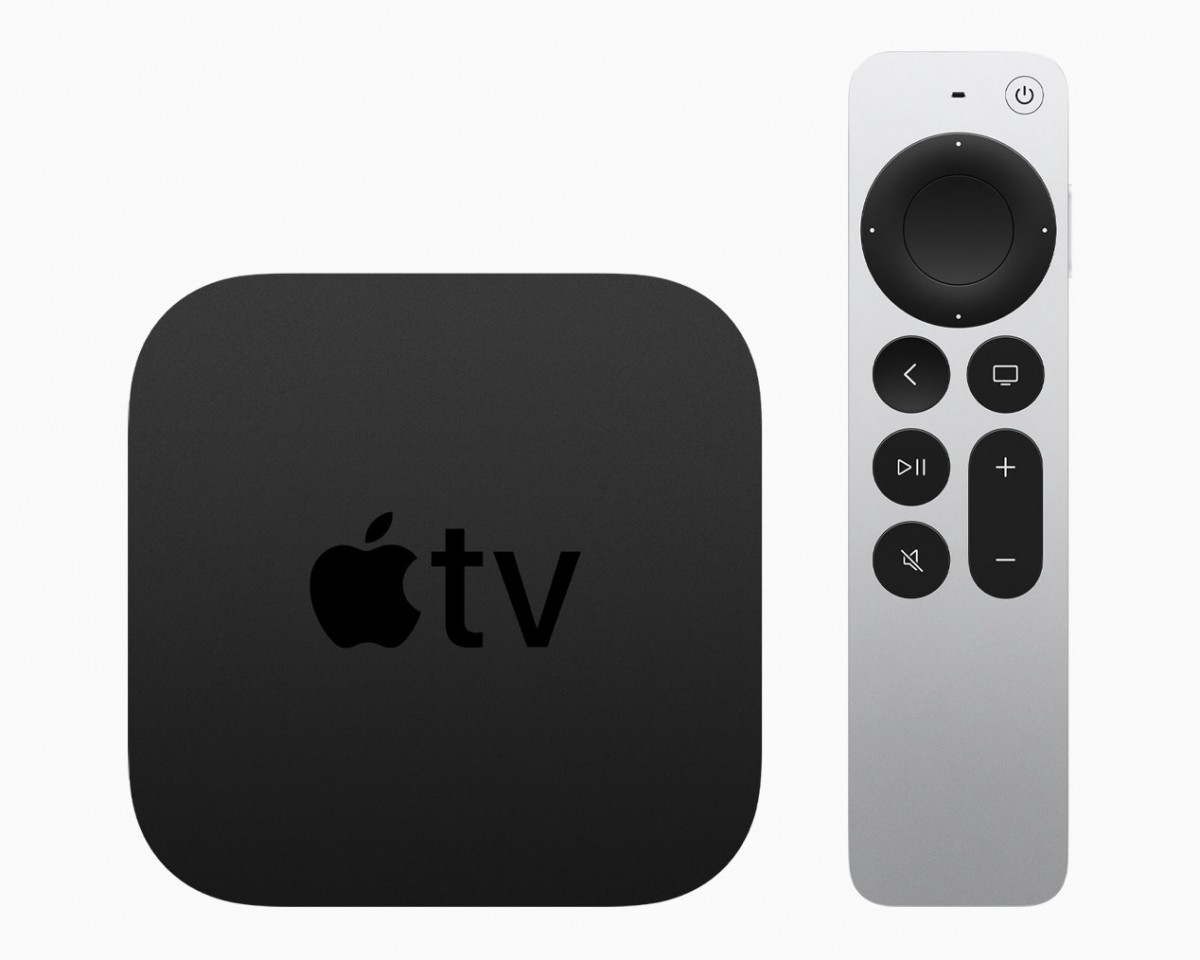 Apple TV 4K now runs on the Apple A12 Bionic chipset. This is a custom Apple-designed silicon that first appeared on the iPhone XS and XR series. It's a six-core design with two high performance and four power efficient CPU cores along with a quad-core GPU.
This has allowed the Apple TV 4K to be able to playback 4K HDR video in 60fps. Users can now AirPlay the 4K 60fps Dolby Vision videos shot on their iPhone 12 directly to the Apple TV 4K. Apple is also working with FOX Sports, NBCUniversal, Paramount+, Red Bull TV, and Canal+ to support their high frame rate HDR content.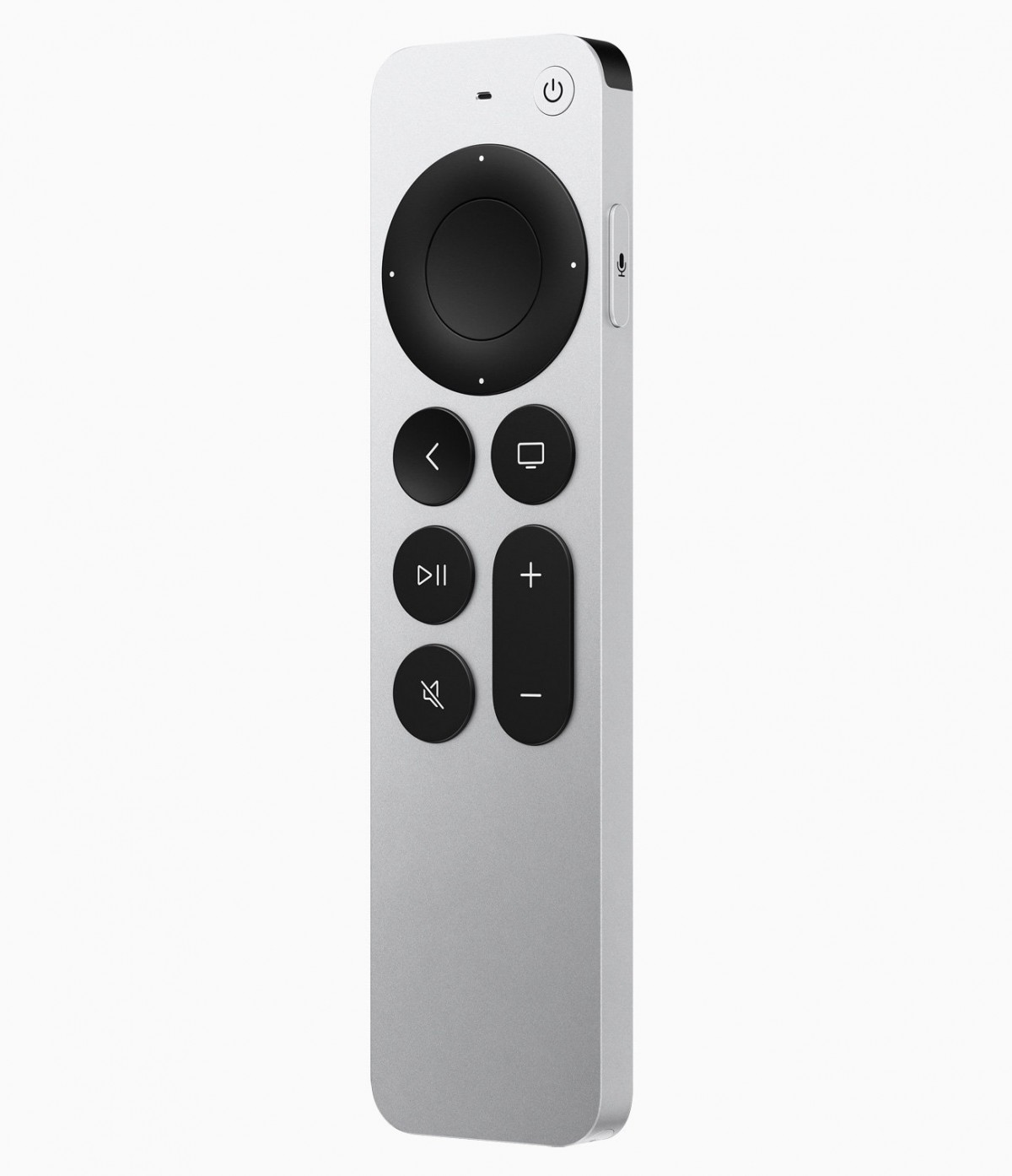 The company is also introducing a new Siri Remote for the new model. The previous remote was often the most criticized aspect of the Apple TV experience as it was hard to tell if it was the right way up in the dark due to its symmetrical design.
The new model fixes that with a brand new design that should be easy to use even in the dark. The flat touchpad has been replaced with a circular direction pad with five way physical controls. The surface is touch sensitive and you can also swipe on it to navigate through the UI. Moreover, users can also run their fingers around the ring to scrub through content like the click wheel on the iPod. The Siri button has been moved to the right side. The remote now also features mute and power button to directly control your television, so you don't need to use the TV remote.
Apple has also incorporated a clever color calibration feature that takes advantage of the sensors on your iPhone. All you need is an iPhone with Face ID running iOS 14.5. The way this works is that you start the Color Balance feature and then hold the front of your iPhone within the marked area on your screen. After a few seconds, the process is complete.
Apple didn't go into details but the way this seems to work is similar to color calibration done using a spectrophotometer. The Apple TV 4K sends color patterns to your TV, which are then scanned by the sensors and camera on the front of your iPhone. It then compares them against the reference image and produces a 3D LUT, which would then be sent over to the Apple TV 4K. It would then simply apply that LUT for all the content it sends to the TV, thereby ensuring at least some level of color accuracy.
This obviously wouldn't be necessary if your TV is already professionally color calibrated nor can it compete against that. But most people don't calibrate their televisions and this simple feature will ensure they get some semblance of industry standard color accuracy, at least for the content watched through the Apple TV 4K.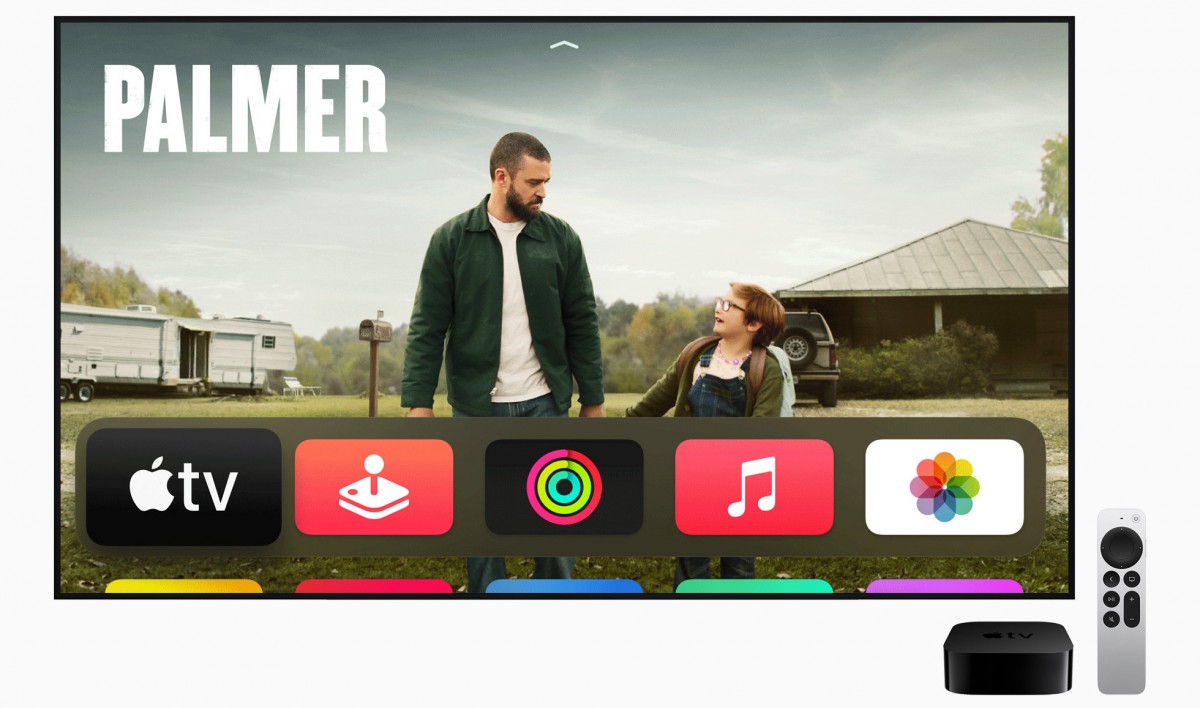 The new Apple TV 4K is priced at $179 and will be available to order beginning Friday, April 30, with availability starting second half of May. It will be available in more than 30 countries and regions.
Apple will also be selling the old Apple TV HD with the new Siri Remote for $149. The new Siri Remote can also be purchased independently for $59 and is compatible with current Apple TV 4K and Apple TV HD models.
Related
If you had money you'd go with either Apple or Nvidia. Most Americans are poor as shit just like you. I'm not surprised you prefer Roku then.
that is good to hear, based from what i seen in this article, the only improvement the newer version of 4k is processor and (maybe more ram, the first gen has 3 gb ram) therefore, i don't think it's a good idea to upgrade yet, since the way...
Better player
22 Apr 2021
4CE
This Apple TV does not come close to Roku. Nobody uses Apple TV in USA, all home streaming is done with Roku. Roku has a much faster remote, being a radio emitter not infrared like Apple remote, it sends instantly commands and its signal pa...
Popular articles
Popular devices
Electric Vehicles