Apple granted patent for fingerprint reader on the power key
Peter, 13 June 2017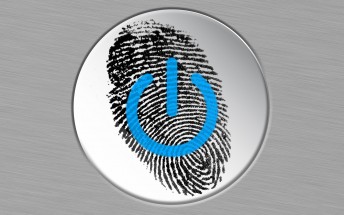 With the iPhone 8 set to remove the hardware Home button, where is Touch ID to go? The power button, perhaps. Today, Apple was granted a cache of 68 patents, which hint at the possible new locations for the fingerprint reader.
The Power button patent was filed in Q2 2015, while the Xperia Z5 came out in early Q4 that year - the first Sony phone to put a fingerprint reader on the Power button. Sony already disables this functionality in the US, anyway, which reduces the chances of a patent dispute with Cupertino.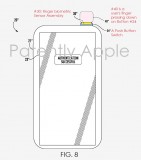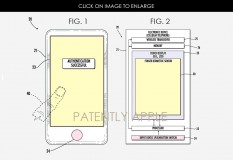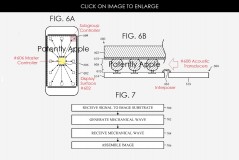 Apple patent drawings of possible new locations for Touch ID
Apple's system promises to be smaller than prior art, allowing it to mount the button even on the sides of a slender-bezel phone. The button could be positioned on top (Apple's original placement and seemingly the preferred option again), but other positions are possible too. It could be covered with a protective glass or even sapphire.
Other Apple patents show the biometric sensor hiding under the touch display, either via a "transparent conductive finger biometric sensing pixels" or an acoustic imaging system.
Related
Stupid patent law, how come only sketch and theory could receive patent where no product is produced.
some people are saying while Sony came with the device first apple was the first to patent it. And from a legal perspective Apple has it the patent rights to it despite doing it later. This situation is really stupid. Do we blame sony for not p...