Apple iOS 13 coming on September 19, iPadOS and iOS 13.1 - on September 30
Kaloyan, 10 September 2019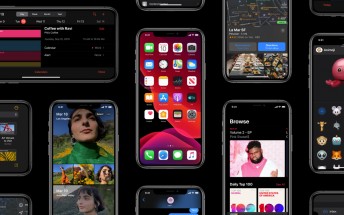 The Apple's keynote is over, and it brought us a bunch of new device - three iPhones, a new Watch, and a new iPad. This may be the reason why we didn't get specifics on the upcoming iOS and MacOS software updates.
Well, the updated Apple website does contain the missing bits - Apple iOS 13 is coming to all compatible iPhones on September 19. The new iPad OS will be available to all compatible iPads on September 30.

Then there is the news about iOS 13.1 update, which is already in its final stages of beta testing. The update will roll out on all compatible iPhones, including series 11, on September 30.
Apple iOS 13.1 will enable the new spatial awareness features for AirDrop on the iPhone 11 trio, which are possible thanks to a new Apple U1 chip. This wasn't detailed during the presentation, but it's coming, nevertheless.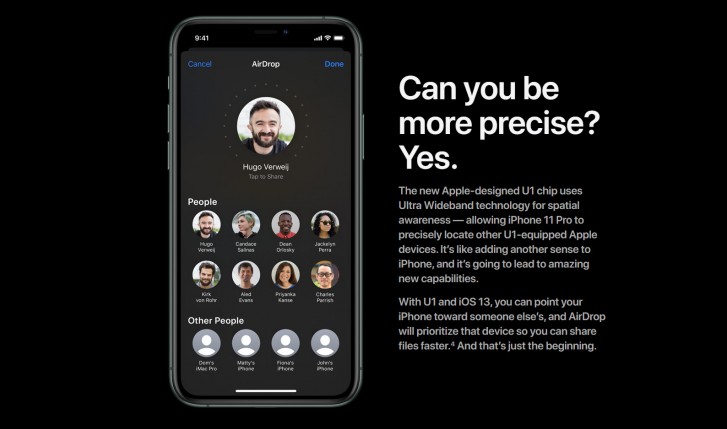 Finally, all Apple iPhone 11s support this thing called Audio Sharing - you will be able to pair two sets of AirPods or Beats Headphones to one phone. But this is coming later this year and is not part of the iOS 13 or 13.1 versions.
Related
What new OS for the XS??? The XS comes with 12.and this will be the first new OS for the XS line
Last year XS Max had a charging problems for one week on a new OS. What apple brings us this year to make us happy again??? Well stay tuned for more charts.
now that haptic touch has made its way to the new phones too with ios13, any chance that we could get livewallpaper on them and on the iphone xr?