Apple iPad 2 goes live with dual-core A5 CPU, white one too
02 March, 2011

Just as expected today Apple announced the successor of their extremely popular iPad tablet. The iPad 2 comes with a dual-core A5 CPU and retains the 9.7" screen diagonal and the XGA resolution (1024 x 768 pixels) of its predecessor.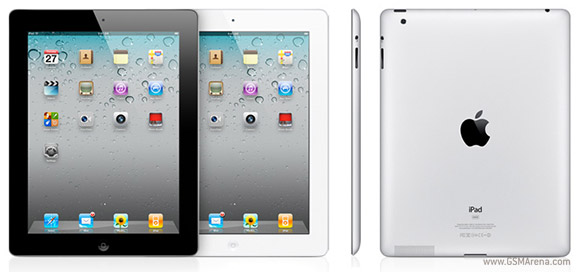 Apple has added a couple of video-call cameras to the iPad 2. The one on the back does 720p video and 0.7MP images (960 x 720 px), much like the iPod Touch 4G. The front-facing snapper only goes as high as VGA on both stills and video.
Thanks to those shooters the iPad 2 can now do Facetime calling over Wi-Fi.
The 8.8mm slim Apple iPad 2 weighs just under 601g, which sounds far better than the 730g of its predecessor. Despite the slimmer profile and the increased processed power it promises the same 10 hours of battery life.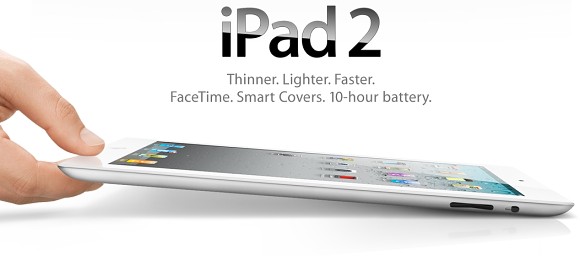 The Apple iPad 2 will launch on 11th March in the US, Australia, Canada, UK, France, Germany and Japan. About twenty more countries will join the party on 26th March.
The 16GB Wi-Fi only version of the iPad 2 will cost $500, while the 3G-enabled units start at $630. Upgrading to 32GB or 64GB of storage will set you back another $100 or $200 respectively.
The Apple iPad 2 will also come in CDMA and EV-DO flavor, which will be available through Verizon in the US.
You might be excited to learn that Apple will offer the iPad 2 in black and white color versions with the white one available from Day 1.
Along with the iPad 2, Apple released the new Digital AV adapter that allows you to connect an HDMI cable to the tablet and stream *some* 1080p content directly to your HDTV. Videos are output in 720p. The $39 accessory also has a slot for a charger so you can refill your iPad 2 battery while using it.
Another great news is that the HDMI AV adapter will be compatible with the iPhone 4, iPad 1 and the iPod Touch 4th gen. They will only output in 720p however.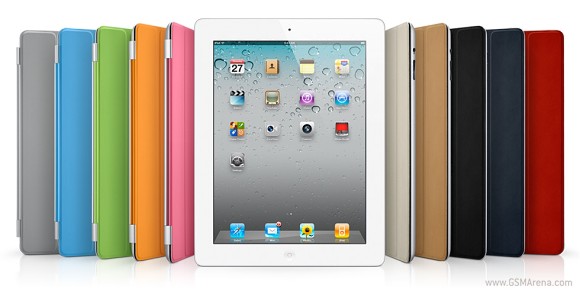 Apple will also be releasing a series of colorful Smart covers for the iPad 2. Those attach magnetically to the device and protect its display from scratches. Plus they can serve as an ingenious morphing stand for the tablet.
Find out more about the Apple iPad 2 in our blog:
Here's what the Apple iPad 2 turned out to be (and also what didn't)
See what makes the new Apple's Smart Cover so smart [VIDEO]
Watch the official iPad 2 overview right here [VIDEO]
A carnival of Apple iPad 2 photos all in one place, image galore
So what exactly is this new Apple A5 chip all about?

You can also watch the full Apple's event on video over at their website.
Related