Apple iPad 2 hits the US tomorrow at 5pm, goes live online at 1am
10 March, 2011
The "magical" iPad 2 is hitting the US shelves at 5pm tomorrow. Pack your bags with water, coffee and snacks, take your portable chair, tent and umbrella and go prove your loyalty in front of Apple Retail, AT&T, Verizon, BestBuy or Walmart. Oh, you are already there?!
The iPad 2 will premiere across all the USA tomorrow at 5pm. In case you don't want to get out and wait in the huge lines you will be able to order it online starting at 1am Pacific Time. There is still no info on the delivery time though.
If you really want to be one of the first to get your hands on the iPad 2, then you should definitely make your choice of purchase ASAP. We suppose the tablet will be out of immediate stock in a day or so.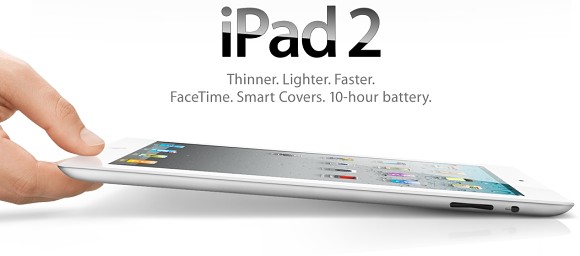 The iPad 2 costs $499 for the Wi-Fi only 16GB model, $599 for the 32GB and $699 for the 64GB one. If you want your iPad 2 to be Wi-Fi+3G capable, then add another $130 to the prices above.
The iPad 2 will launch on 25 March in Australia, Austria, Belgium, Canada, Czech Republic, Denmark, Finland, France, Germany, Greece, Hungary, Iceland, Ireland, Italy, Japan, Luxembourg, Mexico, Netherlands, New Zealand, Norway, Poland, Portugal, Spain, Sweden, Switzerland and the UK. More countries will follow later this year.
Related
b berry is waste in front ok apple play book is copied completely (^^^)
Awesome! The Android guys were all getting a bit anxious. Phew! Finally now they can relax and start their copiers again lol
Popular articles
Popular devices