Apple iPad mini review: One for the road
One for the road
GSMArena team, 09 November 2012.
Introduction
Wait, did hell just freeze over? Maybe a couple of degrees cooler? Rumors of a mini version of the iPad had been laughed at, dodged and denied - not necessarily in that order and often all at once. But here it is - the iPad mini is finally a reality. It caused due measures of excitement and perhaps a bit of disappointment. Yet, in typical Apple fashion, it's an excellent piece of hardware. In short, it's a polarizing device that may as well be the next best-selling tablet.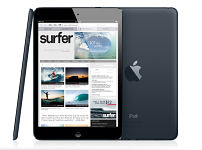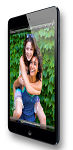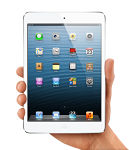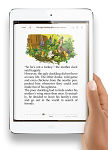 Apple iPad mini official images
You have to hand it to Apple's R&D team - they know how to design hardware. The iPad mini is super thin and light, with a cool aluminum shell. Sure, they swore they'd never make a 7" tablet and the truth is they still haven't - the 7.9" screen of the mini offers 36% more real estate than the screens of the Google Nexus 7 and the Amazon Kindle Fire HD.
Less bezel on the left and right of the screen combined with the ~310g of weight make it reasonably comfortable to hold with one hand. Apple did make some compromises, which drew a lot of ire. Here's the summarized list of what's good and what's bad about the Apple iPad mini:
Key features
Compact body: 200 x 134.7 x 7.2 mm
7.9" LED-backlit IPS LCD touchscreen, 768 x 1024 pixels; scratch-resistant, oleophobic coating
Dual-band Wi-Fi 802.11 a/b/g/n connectivity, carrier-dependent hotspot support
Optional 2G/3G GSM, CDMA, LTE connectivity (data only, separate models)
Optional GPS with A-GPS support (for the 3G model only)
Apple A5 SoC, dual-core Cortex-A9 @ 1GHz chipset
512MB of RAM
PowerVR SGX543MP2 dual-core GPU
iOS 6 with Siri, iCloud support and activation
16/32/64GB of inbuilt storage
Weight of 308 grams (312 grams for the Wi-Fi + Cellular option)
Bluetooth 4.0
16.3Wh battery
Accelerometer, compass and three-axis gyro-sensor
Compatible with every iPad and iPhone app without any modifications
The base version costs less than a SIM-free iPhone 4, only $30 more than iPod touch
5MP auto-focus camera
1080p video recording at 30fps
1.2MP secondary camera capable of FaceTime calls, 720p recording
Four and five-finger gestures
1080p TV-output with the Apple Digital AV Adapter (purchased separately for $49), 1080p video streaming
Supports magnetic cases
Lightning connector
Stereo loudspeakers
Main disadvantages
More expensive than 7" Android tablets, only $70 cheaper than iPad 2
No Retina display, 162ppi only
Same chipset as iPad 2, now two generations old
iTunes still required for most of the content uploads
Reflective screen struggles outdoors
No standard USB port, Lightning accessories still rare and expensive
No GPS receiver in the Wi-Fi version
No memory card slot
Lack of basic iOS apps - stocks, calculator, voice memos
The disadvantage list may seem longer than usual but most of the items there are general complaints that apply to virtually all Apple products, like the absence of a memory card slot. The way we see it, there are three main problems with the iPad mini - the (relatively) low-res screen, the old chipset and the price.
Apple products have so far effortlessly hit it big with users despite their perceived limitations compared to the competition. The new crop of iPads - the iPad 4 and iPad mini - already sold in the millions.
The software - iOS 6 - should be very familiar to Apple users, but the hardware is new. It's not like the big iPads, which mostly varied in thickness, this one has been designed to comfortably hold in one hand and slip into a coat pocket.
Some analysts have gone as far as to say that the iPad mini will become the iPad - it's highly portable, capable enough and drawing on the vast resources of the Apple eco-system. And if you adjust for the "Apple tax", the mini isn't that expensive.
Jump to the next page to find out just what you're getting with the iPad mini.
unfortunatly no you cannot play pubg on it
Anonymous
19 Jan 2022
3SI
Reading this now is definitely funny with things like the iPad mini becoming "the iPad" in the Future or calling iOS 6 "underwhelming" when it was one of the Most reliable iOS releases ever
Can i play pubg mobile on it