Apple iPhone 12 Pro's bill of materials comes up to $406
Michail, 25 November 2020
Japanеsе teardown experts Fomalhaut Techno Solutions have released their reports on the bill of materials (BoM) for the iPhone 12 and iPhone 12 Pro, giving us a close approximation of the component costs of building the two phones. The iPhone 12 BoM comes out to $373 while the 12 Pro's is $406. As a reminder the iPhone 12 retails at $829 while the 12 Pro's base price is $999.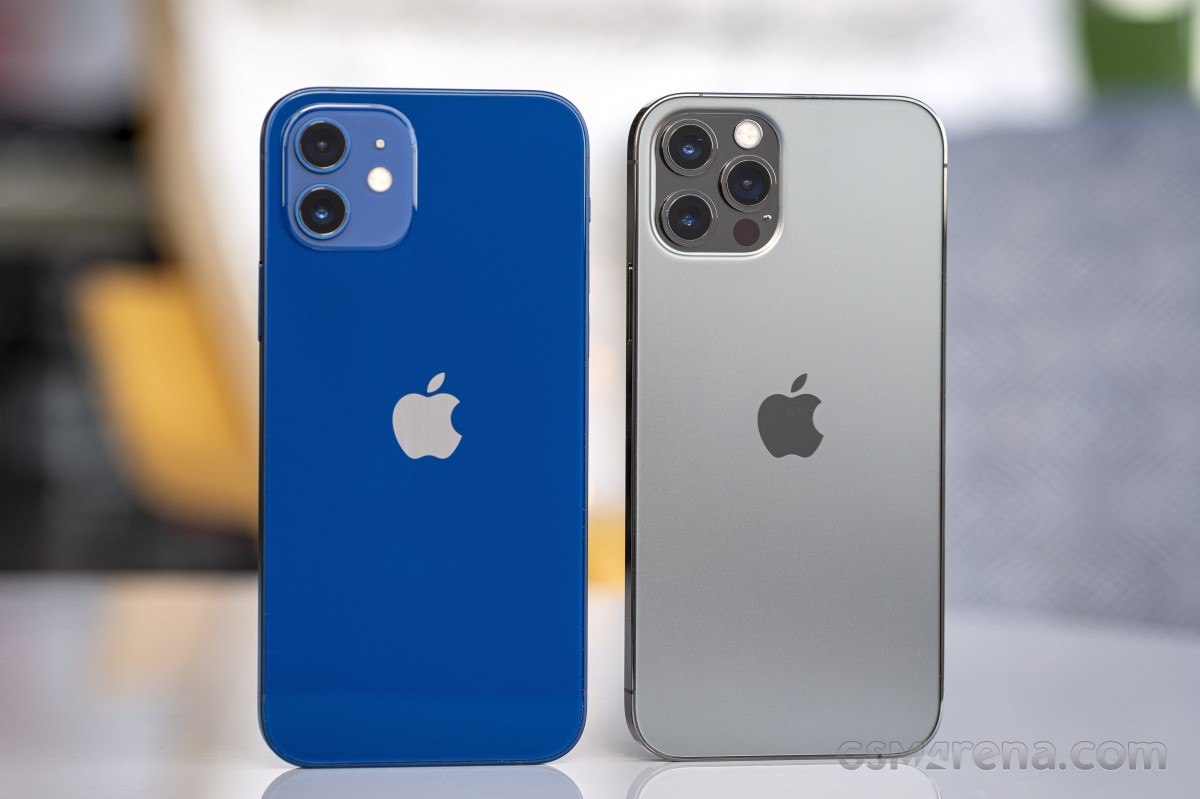 The most expensive components of the iPhones are their Samsung-built OLED displays which are estimated at $70 per unit and Qualcomm X55 5G modem which goes for around $90. The production cost of the A14 Bionic chipset is said to cost $40 while other components like RAM ($12.8 per unit) and flash memory ($19.2 per unit) are among the more expensive parts. Sony's camera sensors powering the new iPhones range between $7.4 and $7.9 per unit.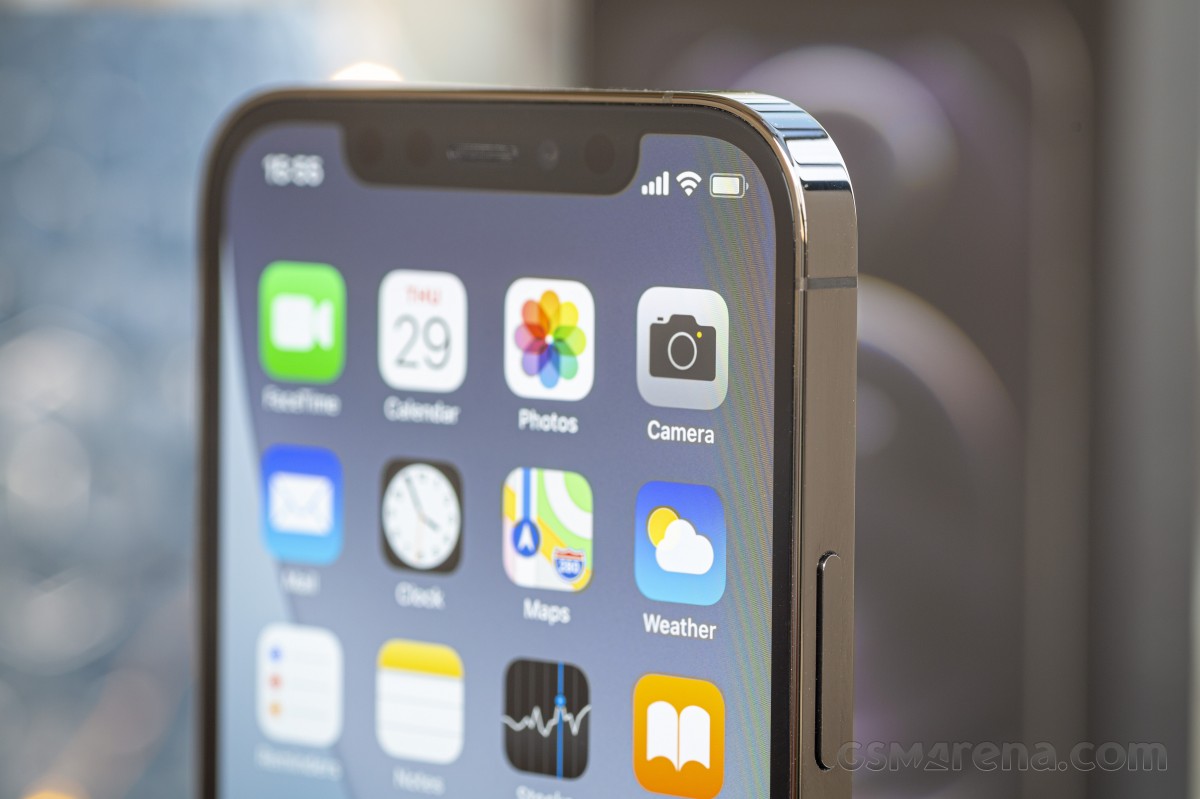 We also have an interesting chart which shows the component providers by region with South Korea accounting for 26.8% of all parts in the new iPhone models, followed by the US at 21.9% and Japan at 13.6%. Apple still assembles the majority of its iPhones in China.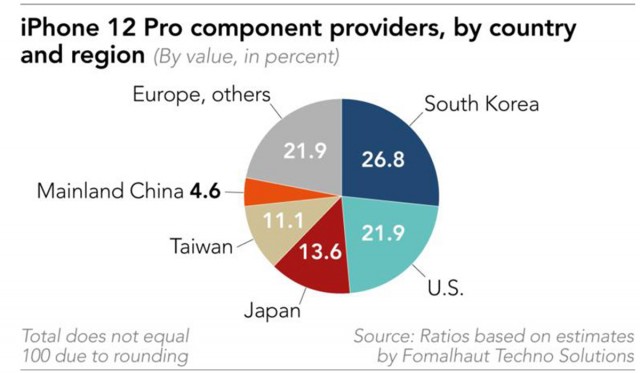 iPhone 12 Pro component providers by country
Related
hey guys! let me know the bom of a14 bionic which is 5nm. well gsmarena before you post anything!!! do you know how to develop a 5nm chip which is faster than any thing exist for smartphone world ? waiting for reply from samsung not f...
Well said. And I'm android user.
Popular articles
Popular devices