Caviar announces iPhone 15 Pro series with 18k gold chassis, costs more than $8k
Sagar, 16 September 2023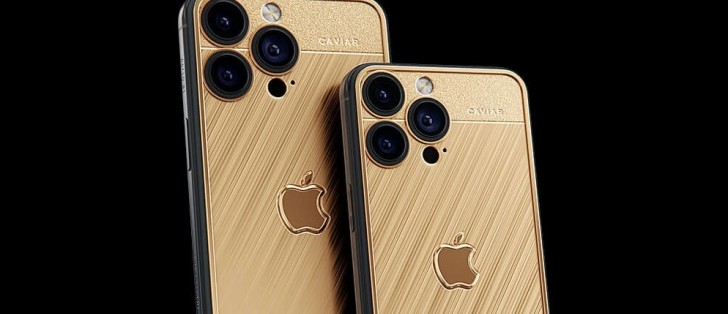 Apple unveiled the iPhone 15 series earlier this week, consisting of the iPhone 15, iPhone 15 Plus, iPhone 15 Pro, and iPhone 15 Pro Max. None of these new iPhones come in gold color, but if you want one and have the money to splurge, Dubai-based luxury class device maker Caviar has introduced the Pro models with a golden chassis, and they are calling these Ultra Gold.
The iPhone 15 Pro Ultra Gold starts at $8,890 and goes up to $9,890, while the iPhone 15 Pro Max Ultra Gold has a base price of $9,670, going up to $10,390. The Ultra Gold models have a chassis made of 18k gold with a satin finish, while the Apple logo on the rear is made of 24k gold. Caviar says the Ultra Gold is for the "chosen ones," including celebrities, sportsmen, politicians, and other elites.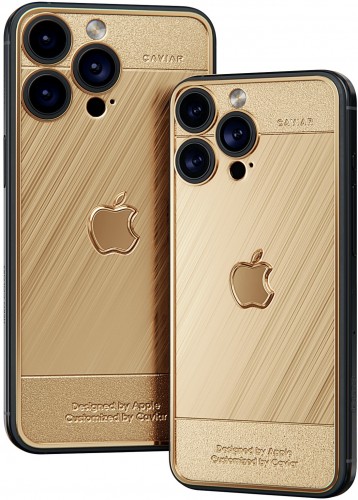 Caviar also introduced an Ultra Black version for the iPhone 15 Pro and iPhone 15 Pro Max. The iPhone 15 Pro Ultra Black has a base price of $8,060 and goes up to $9,060, while the iPhone 15 Pro Max Ultra Black starts at $8,840, with the most expensive model priced at $9,560. The Ultra Black model also features a 24k Apple logo, but its chassis is made of aviation titanium with PVD.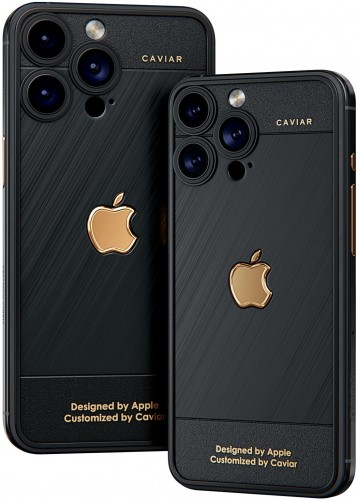 In addition to the Ultra Gold and Ultra Black models, Caviar announced Titan Black, Starry Night, and Dark Red versions of the iPhone 15 Pro and Pro Max.
The Titan Black model also has an aviation titanium body, but the Apple logo on its rear is made of black nacre from Van Cleef & Arpels. The Dark Red and Starry Night models also feature the same Apple logo but have different chassis designs.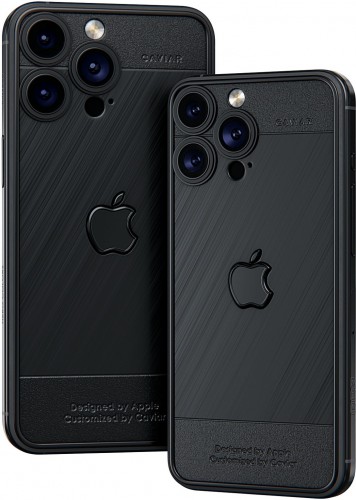 The Dark Red version's chassis has cosmic patterns inspired by Mars, with each unit having a unique design of marble carbon. Caviar says the Dark Red's chassis of forged carbon in dark red color is taken from the Lamborghini sports car production.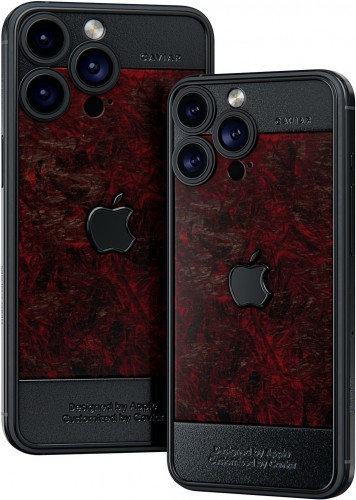 The Starry Night variant's chassis is made of forged carbon composite, with the violet fibers having a pattern resembling Van Gogh's "The Starry Night" painting. Like Dark Red, the Starry Night model also comes with a unique design of marble carbon.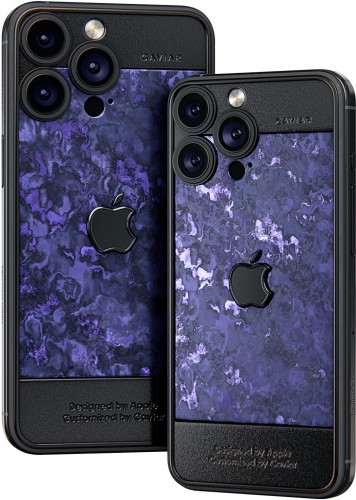 Caviar will only make 99 units of each of these five iPhone 15 Pro and iPhone 15 Pro Max versions, and if you are interested in buying one, you can head this way to learn more about their pricing and availability.
Related
Mining will run out of gold in 30 years (according to science) but we gotta have a phone encased in it that will last only a year until the next model comes out :D
Anonymous
17 Sep 2023
Iby
I'm guessing all of these phones will somehow end up in the pockets of Russian oligarchs, sanctions be damned.
Popular articles
Popular devices
Electric Vehicles