Apple iPhone 4S review: Fast 4ward
Fast 4ward
GSMArena team, 21 October 2011.
Amazing 8 megapixel camera and 1080p camcorder
The Apple iPhone 4S has an 8 megapixel camera for maximum image resolution of up to 3264 x 2448 pixels. There is a LED flash too, which may even make more difference than usual given the back-illuminated camera sensor.
The new back-illuminated sensor with 5-element lens, F/2.4 aperture is made by Sony. The things to expect of all this tech are better colors, better noise performance, more sharpness and more precise white balance. There is face detection and HDR, as well as an AE/AF lock.
Apple claim the iPhone 4S camera needs just 1.1 seconds to take its first photo and just half a second between shots. We can now confirm this - the iPhone 4S still camera is the fastest we've seen so far.
The camera interface is pretty much the same as before with a few options added on the viewfinder - a viewfinder grid, an HDR setting, pinching gesture for digital zoom and swipe gesture for quick gallery access.
You can now use the Volume Up key (both on the device and the headset) as a shutter key.
Apple have added an AE/AF lock: tap and hold for 2 seconds on an object in the scene to keep it properly exposed and focused in a series of shots.
One last thing we found, which Apple didn't quite give enough credit in their elaborate presentation, is that a swipe to the right on the camera viewfinder opens the last picture taken. A swipe to the left in turn brings back the camera's live view instantly. Perhaps the reason for laying low on this one is that it's a blatant rip-off of the Windows Phone 7 camera app. A neat feature nonetheless.
And here comes the best part - the image quality. The iPhone 4S has a strong claim on being the best 8 megapixel cameraphone. We're impressed by the amount of detail even in the shadows and the background. The colors are vibrant and accurate, there are no artifacts. There's plenty of praise we can give these pictures, but it's better to just go ahead and see for yourselves. Enjoy!
The iPhone 4S camera samples have less noise and higher dynamic range than the iPhone 4. It's hard to really find anything to question about the iPhone 4S camera.
Photo quality comparison
The Apple iPhone 4S in our Photo Compare Tool. You can see the iPhone 4S getting the upper hand over the likes of the Samsung Galaxy S II, the Sony Ericsson Xperia Arc and Arc S, among other high-end droids. It's also better than the recently released Nokia N9.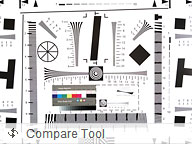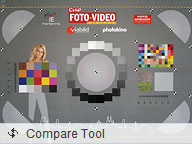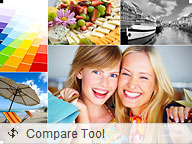 Apple iPhone 4S in the Photo Compare Tool
Let's say it again: amazing Full HD videos
The iPhone 4S records 1080p videos and the clips are stored in .MOV format with a mommoth 23Mbps bitrate (or even higher). Videos are shot at a smooth 30fps most of the time but he framerate drops to 26fps when the lighting isn't good (videos shot in the dark still turn out very good).
The video quality is remarkable and, like in the still camera department, the iPhone 4S beats even the Galaxy S II.
One letdown is that videos have mono sound (64Kbps@44.1kHz).
The framerate is very consistent, with lots of resolved detail and pleasing colors. We found no glitches or artifacts in the video and, believe us, we looked really hard. The iPhone 4S camcorder has continuous auto-focus.
Something is missing though and we don't mean SloMo or Time Lapse videos. It's as simple as a lower resolution setting, 720p for example. Sometimes you just want a quick shot of something as a reminder or for later reference - it doesn't have to be in brilliant full HD. It should be no problem to store and should agree with even basic players.
There are MMS-grade videos at 480 x 360 and probably you can downscale a Full HD video to 720p in iMovie. But it couldn't have been that hard to give users a choice and put a 720p quality setting in the camcorder. Just to give you things in perspective, a 10-minute video takes up something like 1.8GB.
The swipe gesture to reveal the gallery works here too and the camcorder interface is even simpler than the still camera's. There just two settings - turn the flash on/off and switch to the FaceTime camera.
The AE/AF lock is available as well - it needs a tap and hold on the screen to lock focus and exposure on a specific part of the scene.
That's not all - the faster processor in the iPhone 4S has allowed Apple to enable real-time stabilization. We did a quick test of the video stabilization - check out the side-by-side video:.
The two videos were shot with an iPhone 4 and a 4S, both fixed to the same stand held in the hand, so each gets shaken equally. The stabilization does an impressive job, considering it's in real time. Note that it may introduce some geometric distortion though.
This way if you pan between brighter and darker areas or an object fills a lot of the frame and then moves out, there would be no sudden changes in focus and exposition (which can be really annoying in some videos).
As to the actual video quality, it takes a capable enough computer and a 1080p screen to appreciate this 1080p sample video (10s, 31MB). These videos are impressive in size too - 10 minutes of video take up a whopping 1.6GB chunk (or bigger) of the iPhone's non-expandable memory.
Here is an YouTube video as well. Just don't forget to hit 1080p in the menu.
Video quality comparison
The Apple iPhone 4S is in our Video Compare Tool database. Check it out – the tool's page includes a quick walkthrough on how to use it and what to look for.
The comparison tool proves the iPhone 4S videos will make the Galaxy S II and other full HD capable smartphones jealous.
Duh I need it to update except the new iPhone 5 and above
I want to remove iTunes cord to join network
Take bucks from me poor man n buy a new phone u really need a new one.