Apple iPhone XS and iPhone XS Max review roundup
18 September 2018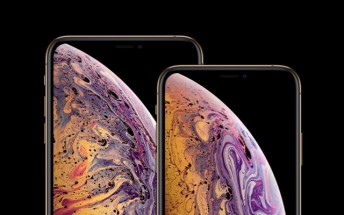 The first batch of reviews of Apple's latest and greatest – the iPhone XS and iPhone XS Max – are out. They all agree that bigger is better, however there's disagreement on how good the camera and battery life are. That aside, there's a common thread that Apple charges a high price, but skimps on accessories.
The Verge has the same pros and cons for both phones. The display, speakers and battery are great, the camera is "very good" with Portrait mode called out specifically for its hit-or-miss performance.
TechCrunch says that the iPhone XS does not target iPhone X users, but one of the older models. The review commends the camera, especially the Smart HDR mode and improvements to the bokeh rendering.
Tom's Guide agrees that people on older generation iPhones will see a huge upgrade by jumping on one of the XS models (with a preference for the iPhone XS Max).
CNET also sees the new camera as an improvement over the iPhone X camera, the Face ID has been improved as well. The reviewer was unimpressed by the battery life, especially since Apple remains the only major company that doesn't bundle its phones with a fast charger.
Tech Radar also sees the battery life as not good enough and comments that the design has not changed since last year (not unexpected for an S model).
Wired says that the A12 Bionic chipset is the new benchmark for mobile performance and that the work Apple did on the camera was great. But that isn't quite enough – a killer feature is missing, especially compared to the iPhone X.
The New York Times reviewer was drawn in by the extra screen size of the iPhone XS Max, saying that the trade-offs are minor thanks to the slimmer bezels.
The Telegraph (subscription required) also focuses on the size of the Max as it comes with not just a larger screen, but higher battery capacity as well.
USA Today highlights two long-awaited features – stereo audio recording in videos and dual SIM functionality – while complaining about the higher price (and the fact that the pricey phone comes with no headphone adapter).
BuzzFeed News is another vote in favor of the size increase in this generation of iPhones. But the review poses an important question: "Which do you like better, new phones or vacations?"
Related