Apple issues iOS update to prevent GrayKey hacking
Prasad, 14 June 2018
Apple has rolled out a new security feature in its latest iOS 11.4.1 and iOS 12 developer betas that will prevent people from using GrayKey devices to gain access to locked iPhones. The feature will make it to future stable releases as well.
GrayKey is a device that plugs into your iOS device over the Lightning connector. Modern iOS devices use encryption to block access to data unless the device is unlocked and GrayKey tries to brute force its way through the encryption. Over the period of a few hours to days, the GrayKey can eventually unlock the iOS device. These devices can cost about $15,000 for 300 unlocks or up to $30,000 for unlimited unlocks.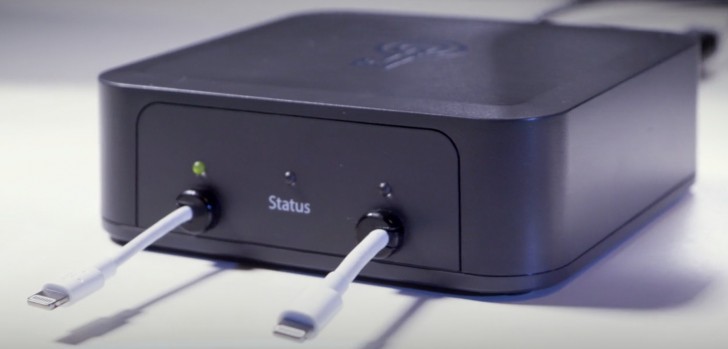 GrayKey (Image courtesy: Malwarebytes)
The way Apple's latest security update works is that it locks the Lightning port when the device hasn't been unlocked for an hour. Once an hour has passed since the last time the user has unlocked the device, the Lightning port blocks data access and can only be used for charging the device until it is unlocked by the user again. This gives someone trying to access the data a small window of time, during which it is unlikely to decrypt the device, making it largely useless.
GrayKey has been used by hackers but most popularly by law enforcement agencies to gain access to locked iPhones. Although none of the law enforcement organizations will admit to using these devices, investigation by Motherboard has revealed that they often resort to it.
Apple, in its statement said that they are not doing this to antagonize law enforcement and that it is meant to "help customers defend against hackers, identity thieves, and intrusions into their personal data". But this isn't the first time Apple has taken a stance against law agencies to safeguard user data. And since agencies like the FBI won't even admit to using GrayKey, they don't have anything to worry about, right? Right.
Related
Hackers are always gonna HACK!
Well thats the half truth. With certain programs and algorytms you will hack even apple phone like nothing.
A light year is 9460 terameters.
Popular articles
Popular devices