Apple M2 series of chipset may feature an Extreme model with 48 CPU and 128 GPU cores
Peter, 15 March 2022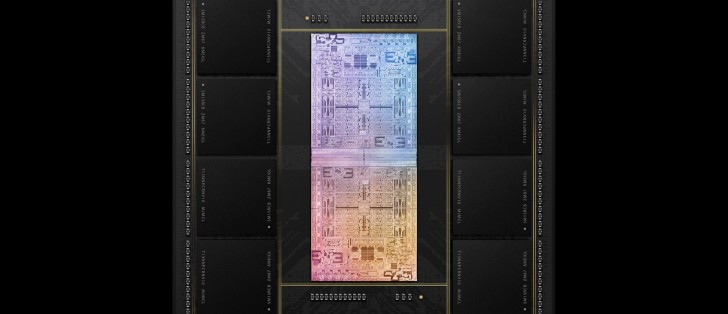 Apple did not unveil a Mac Pro at its recent "Peek Performance" event, the most powerful computer with Apple silicon right now is the Mac Studio. The Mac Pro update will have to wait until the company launches the M2 Extreme chipset, writes Bloomberg's Mark Gurman.
Yes, Extreme. The M1 Ultra is officially the last chip in the M1 series. The Extreme model will sit above the Ultra and will be a monster with 48 CPU cores and up to 128 GPU cores, about double the resources the M1 Ultra offers. And that is before accounting for the performance uplift from the new architecture and process node.
Those are up in the air in the moment. The M1 series chips uses the CPU and GPU cores from the Apple A14 chips (iPhone 12 series). The M2 series will switch over to either the A15 or A16 designs and the corresponding process, but is not clear which yet (the choice depends on TSMC's production capacities and yields).
Here is what the M2 series of chipset might look like:
| | | | | | |
| --- | --- | --- | --- | --- | --- |
| Chipset | CPU cores | GPU cores | Chipset | CPU cores | GPU cores |
| M1 | 8 (4+4) | 7/8 | M2 | 8 | 10 |
| M1 Pro | 8 (6+2) | 14 | - | - | - |
| M1 Pro | 10 (8+2) | 14/16 | M2 Pro | 12 | 16 |
| M1 Max | 10 (8+2) | 24/32 | M2 Max | 12 | 32 |
| M1 Ultra | 20 (16+4) | 48/64 | M2 Ultra | 24 | 48/64 |
| - | - | - | M2 Extreme | 48 | 96/128 |
The M1 Ultra is actually two M1 Max chips that are connected with a silicon interposer, a design Apple calls UltraFusion. Presumably, the M2 Ultra will have a similar design, while the M2 Extreme should be four M2 Max chips combined into one.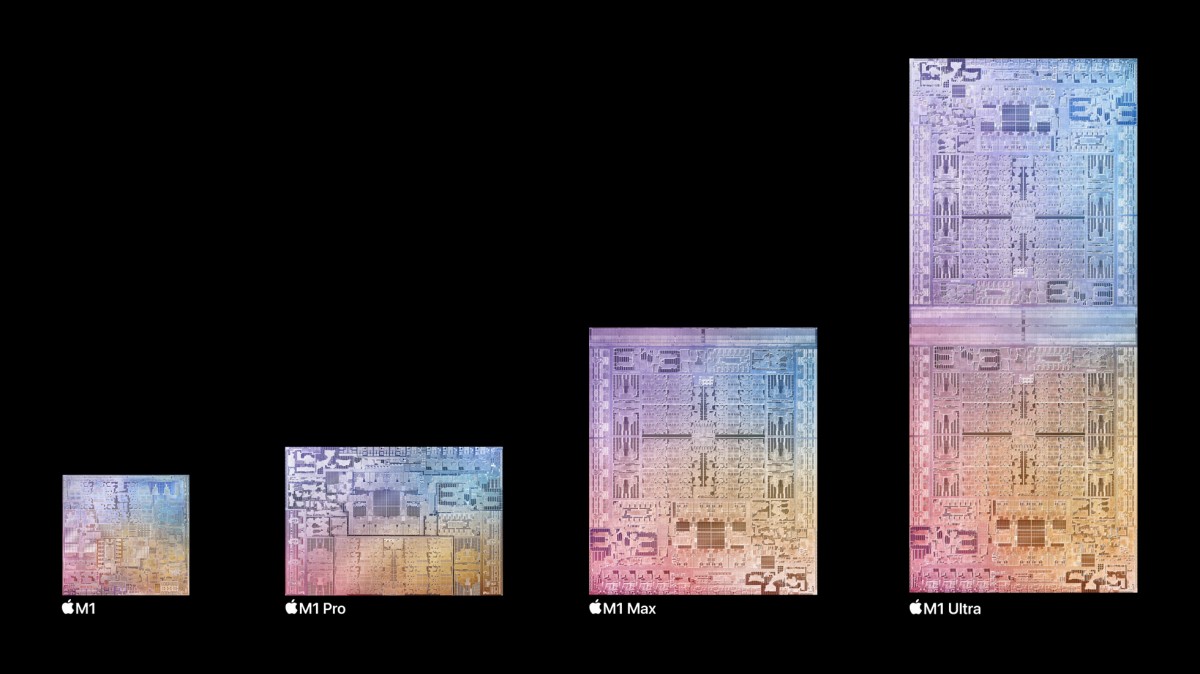 The Apple M1 family
Gurman offers this possible distribution of M2 chips between upcoming Macs, divided into consumer and professional products:
Pro:
MacBook Pro (14 inch and 16 inch) with an M2 Pro and M2 Max
iMac Pro with an M2 Pro and M2 Max
Mac Studio with an M2 Max and M2 Ultra
Mac Pro with an M2 Ultra and M2 Extreme
Apple Pro Display 7K
Consumer:
MacBook Air with an M2
MacBook Pro (13 inch) with an M2
Mac mini with an M2 and an M2 Pro version to replace the Intel model
iMac with an M2
Apple Studio Display
The analysts expects that Apple will also launch a new Pro XDR display alongside the new Mac Pro. It will offer 7K resolution (up from 6K on the current model) and may feature an A-series chipset of its own to power features like Center Stage and Siri.
Related
AnonF-1006353
29 Mar 2022
gD$
For servers there are a lot of better CPUs, see my previous posts
AnonF-1006353
29 Mar 2022
gD$
Well, there are overclocked AMD machines in the 70k range in that benchmark, so... And the new threadripper 5995 will also be above 50k Just compare passmark: M1 Studio: 41k Threadripper pro 5995WX: 108k https://www.cpubenchmark.net/h...
AnonF-1006353
29 Mar 2022
gD$
Oh you mean the pre-alpha with backwards-engineered drivers? Well, good luck with that, let's hope in 10 years it wont be stuck in that phase as long as the ReactOS project is nowadays. Just as an example...
Popular articles
Popular devices
Electric Vehicles