Apple might launch dual SIM iPhones for the first time - entry level iPhone could start at $550
Enrique, 19 April 2018
We've heard many rumors and predictions from Ming-Chi Kuo in the past and he has been one of the more accurate leakers when it comes to Apple's product portfolio. With a company so tight-lipped as Apple, Kuo doesn't always get things right - which is why we shouldn't take his word as law.
Today, Kuo of KGI Securities added a note to investors that suggest that Apple will finally offer dual SIM variants of two of the three purported models set to be released later this year. Dual SIM support for a 6.1-inch LCD variant of the 2018 iPhone could cost anywhere between $650 and $750 or $550 to $650 for a single SIM version. The 6.5-inch top-end OLED model could also receive dual SIM support while the smallest 5.8-inch OLED isn't expected to get a dual SIM option.
A new dual SIM option would create a new price segment for the iPhone. Dual SIM smartphones aren't really popular in the United States, but they are very popular in Latin America, Europe, and Asian markets. Apple might be able to tap into a new customer base, should it release a dual SIM device.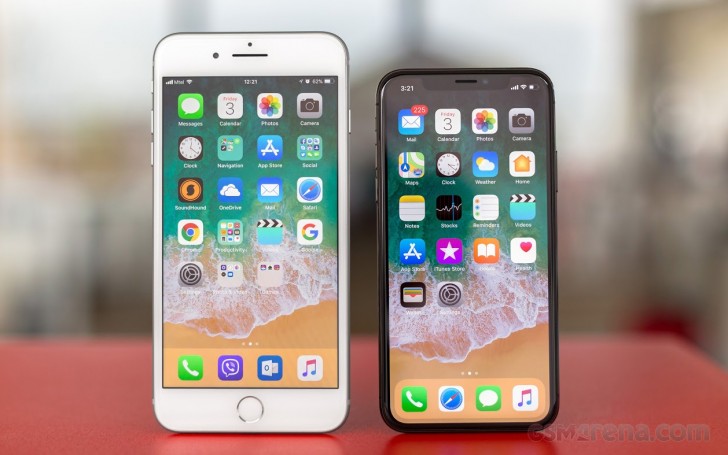 If Apple manages to market and sell an iPhone for a price lower than $650, it might have a good year. Increasing smartphone costs and solid performance has convinced people to hold onto their smartphones for longer times.
We've actually heard rumors of a dual SIM iPhone 7 back in 2016 when alleged iPhone components showed dual SIM trays. There is certainly demand for a dual SIM iPhone, but Apple likely didn't feel the need to cater to this somewhat niche market.
What do you think of a dual SIM iPhone? Also, what do you think of this supposed $550 price of the cheapest iPhone? Apple's sales of the iPhone X didn't meet expectations, so Apple is in no position to raise iPhone prices even more if it wants to break its own records.
Related
This is the only reason I don't buy an iphone! I only use dual sim androids but I have a mac and ipad and love the reliability of iphone, but alas.. I dont want to carry two phones!.
Hopping Bunny
28 Jun 2018
w4e
Dual sim, WOW ! What a novel concept. I mean just imagine, just one phone and TWO sims. Why didn't anyone else think of this before...Err.. excuse me? You say that your crappy 10-year-old Android phone has that? NO WAY!!!! Boo hiss !!!!
Popular articles
Popular devices
Electric Vehicles