Apple now sells certified refurbished iPhone 7 and iPhone 7 Plus, starting at $499
Vlad, 01 February 2018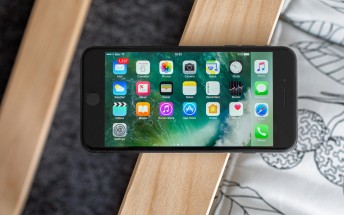 Virgin Mobile isn't the only company that's now offering refurbished iPhone 7 and iPhone 7 Plus units to eager customers. Apple itself has stepped into this market starting today.
You can buy a certified refurbished iPhone 7 for $499 (with 32GB of storage), $589 (128GB), or $679 (256GB). The iPhone 7 Plus is priced at $599 (32GB), and $689 (128GB), respectively. The bigger model isn't offered with 256GB of storage at this time.
On average you're saving around 9-10% when buying refurbished from Apple compared to what these devices cost brand new. Note that purchasing an Apple certified refurb means you get all the original accessories, a one-year warranty, and can even use AppleCare.
Related
I want I phone 7s plus 32gb
Those are the ones who want most bang for the least money possible. They don't care about the best experience, features and security. They just need something to let them do the stuff they want to, even though there are some drawbacks. Those are th...