Apple retains top spot for tablet sales in 2016, but market shrinks
Yordan, 15 February 2017
Apple sold 42.5 million iPads in 2016, way ahead of Samsung, which shipped only 27 million units last year. Yet the tablet market sinked 6.6% YoY so it's mostly bad news for everyone.
The Cupertino-based company itself registered a 14.1% decline in sales. The few growers among top players are Amazon with 11 million Fire tablets sold in 2016 and Lenovo which also saw a 12.3% growth to 10.9 million.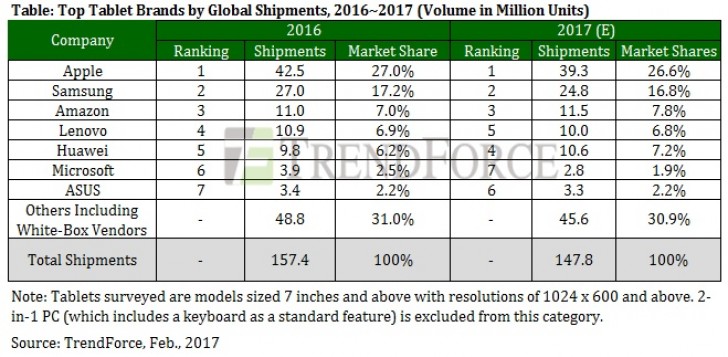 Trendforce predicts that iPad shipments will continue to fall in 2017 but Apple will keep its top position..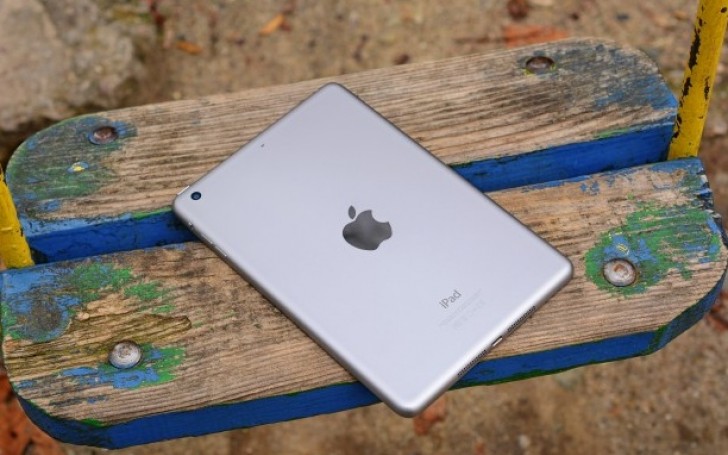 Apple is expected to launch up to three different iPads in 2017 - a 9.7" affordable one, a new 10.5" device and an upgraded 12.9" iPad Pro.
Related
HP sells the 360 for 600 with 1tb HD and an i5 touch screen. And 12 GB of RAM. Not a single tablet can beat that
If you shrink anything in a 15 inch laptop to fit a 7 inch it will as crisp as any 7 inch tablet with the same resolution. But what do you know. And from the previous comment you made is will matter. Since you argue that tablets have the apps.because...
PPI (not dpi actually) is what informs whether your screen is grainy or not numnuts... yes a 768p 7 inch screen actually does look a lot better than a 768p 15 inch. It's not a hard concept to grasp. Put the same amount of pixels in a smaller screen a...