Apple sets new record, sells 13 million iPhone 6s and 6s Plus in opening weekend
Prasad, 28 September, 2015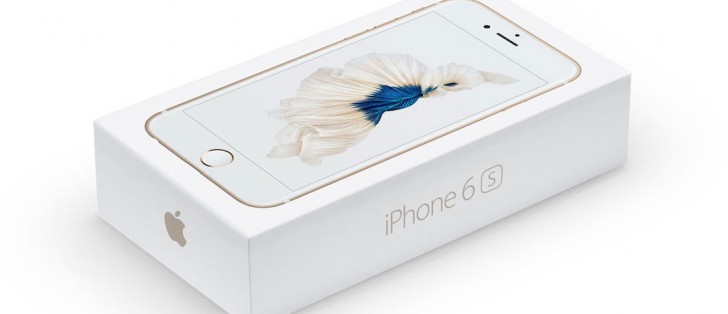 Apple has announced that it has set a new sales record for the new iPhone 6s and the 6s Plus during the opening weekend. The two phones combined have sold more than 13 million units in the first three days of launch in the 12 countries they were available in, including Australia, Canada, China, France, Germany, Hong Kong, Japan, New Zealand, Puerto Rico, Singapore, the UK and the US.
To put the number into perspective, the previous iPhone 6 and 6 Plus sold 10 million units combined, the the 5s and 5c before that sold 9 million units combined.
Apple has reiterated that it will be bringing the 6s and 6s Plus to additional 40 additional countries worldwide.
Starting October 9, the phones will be available in Andorra, Austria, Belgium, Bosnia, Bulgaria, Croatia, Czech Republic, Denmark, Estonia, Finland, Greece, Greenland, Hungary, Iceland, Ireland, Isle of Man, Italy, Latvia, Liechtenstein, Lithuania, Luxembourg, Maldives, Mexico, Monaco, Netherlands, Norway, Poland, Portugal, Romania, Russia, Slovakia, Slovenia, Spain, Sweden, Switzerland and Taiwan.
Starting October 10, the phones will be available in Bahrain, Jordan, Kuwait, Qatar, Saudi Arabia and United Arab Emirates.
Starting October 16, the phones will be available in India, Malaysia and Turkey on Friday, October 16 and in over 130 countries by the end of the year.
Pricing for the respective countries will be announced at a later date.
Related
AnonD-1825
04 Oct 2015
swH
"try something different" according to lot of researchs are telling more android switchers than ever before, so they are trying something different. Also if you are Happy with your product why would you put lot of money to try something ri...
AnonD-362866
04 Oct 2015
rvc
They are, think of the millions waiting for the iPhone 7, a lot of people skip a generation some skip 3 lol... Not everyone gets each years model, I have though I jumped the Apple bandwagon when the iPhone 5 hit, and since then I've never looked back...
CruelGenius
04 Oct 2015
9LB
So This Is basically over 10,400,000,000 dollars at least Apple definitely knows what the hell they are doing
Popular articles
Popular devices
Electric Vehicles