Apple shares 8 things to love about the iPhone 8 in its first ad
Vlad, 22 September 2017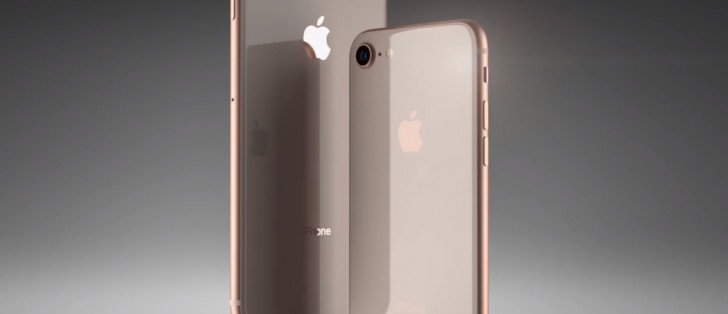 Now that the iPhone 8 and iPhone 8 Plus have finally become available to purchase in the first wave of countries, Apple is starting its big marketing push for its latest smartphones.
The company released the first ad for the duo today. It's basically a list of 8 things to love about the new iPhone 8 - a pretty quick and concise way of sharing what it thinks are the duo's main selling points.
In case you can't watch the video embedded above, here's what you're missing. Apple says the iPhone 8 is special because it has the most durable glass ever in a smartphone, the new Portrait Lighting mode for pictures, wireless charging, the most powerful and smartest chip, a better camera, water resistance, a new Retina HD display (although the only new thing here is the True Tone support), and augmented reality functionality. 8 standout features for the iPhone 8, in fact.
Earlier today, the handset was put through a torture test assessing its durability, and it's also already been torn down, receiving a pretty average repairability score. Its camera is the second best in any smartphone ever tested by DxOMark, while the iPhone 8 Plus' is the absolute best.
Related
You can cheating in benchmark, just have to over clocked your chipset and it will performs better. This is marketing trick as well as samsung did but in reality very slow and lagging compared to sony xperia xz premium. For the ip rating, apple rid of...
"most durable glass ever in a smartphone" Oh, so it has true sapphire glass on the front and the back, which you can already get on some Android phones? Hardly. Not even the glass on the camera lens is true sapphire glass, as they wrongly claim...
So basically... it has nothing ... It has improved display which is well below the curve of screen to body ratio and resolution, as can be expected the camera was improved, wireless charging is nothing new outside of crapple world as is water resista...
Popular articles
Popular devices