Apple unveils M2 Pro and M2 Max: more CPU and GPU cores, more L2 cache, more unified memory
Peter, 17 January 2023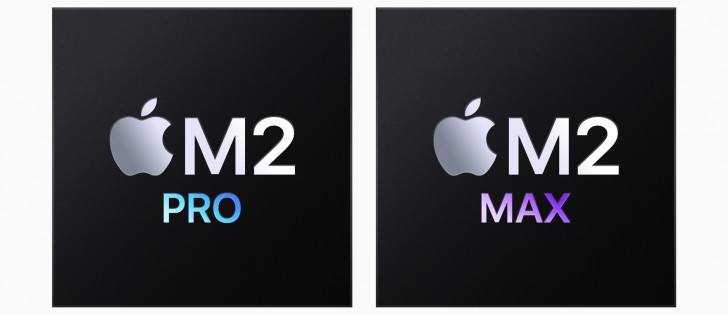 When Apple unveiled the M2 chipset in June of last year, it brought 18% CPU and 35% GPU performance boost compared to the original M1. However, the M2 was only available in one configuration – 8 CPU cores and 10 GPU cores.
Today Cupertino is lifting the veil off two higher power chips, the M2 Pro and M2 Max, which pile on more cores and add support for more memory. Apple also announced two new products built with the new chips, MacBook Pro (14" and 16") and Mac mini, these are covered in a separate post.

The Apple M2 Pro chipset is built on a second generation 5nm node and features 40 billion transistors, 20% more than the M1 Pro. The new chip also supports up to 32GB of unified memory with 200GB/s bandwidth.
The M2 Pro has 10 or 12 CPU cores – 6 or 8 high-performance cores plus 4 high-efficiency cores – as well as up to 19 GPU cores, plus larger L2 cache.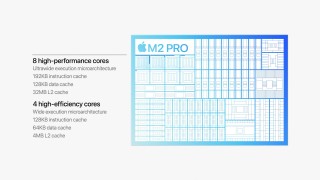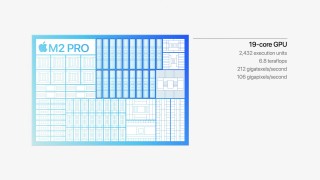 Apple M2 Pro CPU and GPU configuration
This results in up to 20% higher CPU performance over the M1 Pro (10-core) and 30% higher GPU performance.

The Apple M2 Max chip has a whopping 67 billion transistors, three times as many as the base M2. Also, it supports up to 96GB of unified memory (4x what the M2 can handle) running at 400GB/s (twice as fast as the M2 Pro).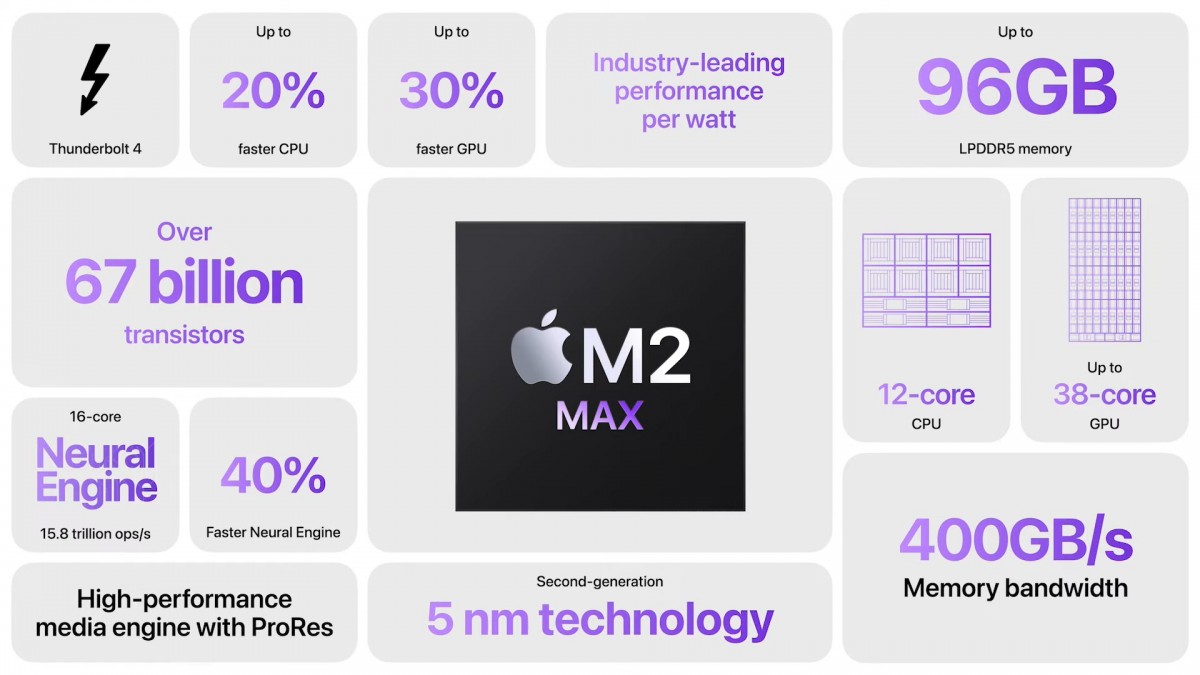 The CPU is the same as the 12-core version of the M2 Pro. The GPU is twice the size with up to 38 cores, the L2 cache is even bigger.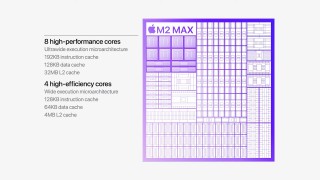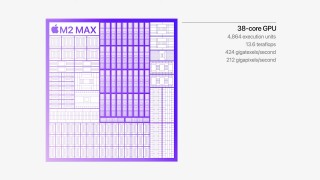 Apple M2 Max CPU and GPU configuration
Both the M2 Pro and M2 Max share some hardware. Both use 16-core Neural Engine capable of 15.8 TOPS, 40% faster than the previous generation. They also have built in video encode/decode engines and ProRes engines – one of each in the Pro, two of each in the Max. This means that the chips can handle multiple 4K and 8K video streams using ProRes, HEVC and H.264.
The new MacBook Pros using the M2 Pro and M2 Max chips can last up to 22 hours on a single charge. The old M1-based MacBook Pros topped out at 21 hours.
Related
Anonymous
21 Jan 2023
pfu
Lol the AMD chips are not really 65 watts. 65W is basically their idle performance. When you start somewhat demanding applications, the power consumption will be much higher.
Anonymous
20 Jan 2023
nem
So many ARM trolls, ARM is not faster at all, it's the unified stuff aswell as x86 going into highly inefficient territories to compete with each other. AMD just released a bunch of 65 Watt chips that perform very, very well.
common person yes but people who work and design complicated animations or heavy engineering program needs more hardware and power. but when it comes to pro prefix the user expects pros hardware and feature. as i said they are powerful but doesn'...
Popular articles
Popular devices
Electric Vehicles