Apple Watch Series 2 collection is now $70 off, starting at $299
Vlad, 17 July 2017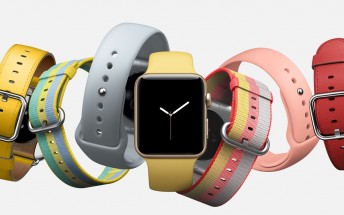 Apple products are rarely discounted before they get discontinued, so this is a rare opportunity indeed. Best Buy is now offering $70 off the entire Apple Watch Series 2 collection. So regardless of which particular iteration of the company's latest smartwatch you're interested in, you'll save a cool $70 if you buy from that retailer.
This means that the Apple Watch Series 2 now starts at $299. But, again, you get $70 off no matter what model you choose - even the more expensive versions are included in the promotion.
The one thing to note here is that we don't know how long this deal will last. So it goes without saying that if you want an Apple Watch and don't mind saving, you should act fast and purchase the desired variant as soon as possible.
Related
"discounted before they get discontinued..." Nice usage of words.