Apple Watch Series 4 Caviar is inspired by the premium delicacy, costs up to $43,850
Peter, 29 November 2018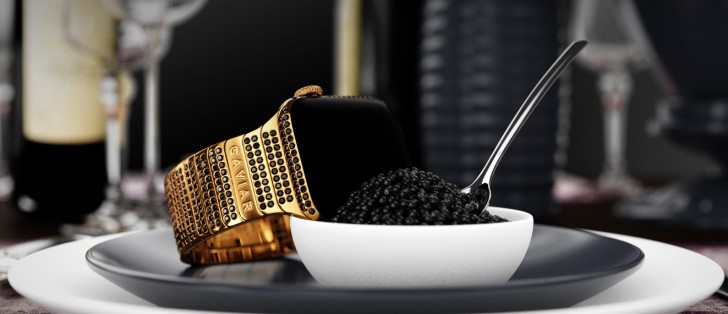 Caviar is living up to its name with the reveal of its latest luxury creation – the Apple Watch Series 4 Caviar. The design is inspired by the premium roe and comes in Red, Black and White flavors.
Dotted all across the gold-plated smartwatch are precious stones – 633 of them, each 1.5mm in size – rather than fish eggs. The Red Caviar model uses rubies, while the Black Caviar is made out of black diamonds.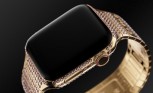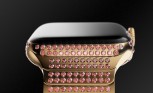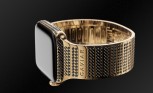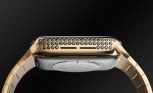 Apple Watch Series 4 Red Caviar (rubies) • Black Caviar (black diamonds)
It's the White Caviar that is the premium option, a king among kings. It is inspired by Almas, the most expensive caviar in the world, and is studded with white diamonds. "Almas" means diamond, by the way, and the caviar comes from rare albino sturgeons.
This model costs a whopping $43,850, but if you're willing to settle for rubies then the bill works out to just $37,650. For that kind of cash you can buy a kilogram of Almas caviar. Or, depending on where you live, a house.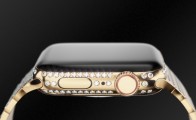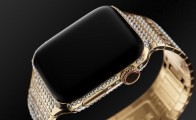 Apple Watch Series 4 White Caviar (633 white diamonds)
Still, if you were born with a silver spoon in your mouth with which you can enjoy caviar, you can also follow the source link to check out these bedazzled Apple Watch Series 4 timepieces.
Related
If you asking, you obviously bluffing :)
Anonymous
30 Nov 2018
81X
I'm confused, I thought rubies were rarer and more expensive than diamonds..?
Anonymous
30 Nov 2018
615
buy the used 50 cents watch, put rubber for water-proofing, carves a little here and there, apply glue to its body, dip it in diamonds, attach soft leather band, voila, sell it for 1 mill dollar, congrats
Popular articles
Popular devices
Electric Vehicles