Apple's new 12-inch MacBook gets torn down, tamper-evident screws found
Vlad, 25 April, 2016
Last week Apple silently refreshed the 12-inch MacBook introduced in 2015. The new model gets a rose gold color option to keep up with the times, but also a sixth-generation Intel Core M processor, 1866MHz RAM, and the more efficient Intel HD 515 GPU.
And now the teardown experts over at iFixit have decided to open up the new model and see what's different on the inside. Truth be told, that's not much, but some of the minor changes are interesting.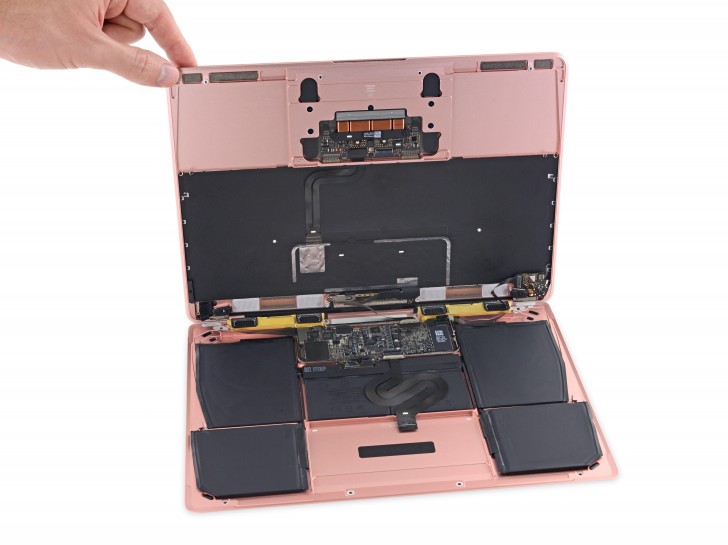 The new MacBook looks identical to its predecessor from last year, and even their model number is the same: A1534. However, the EMC number is 2991 for the new laptop, compared to 2746 for the old one.
The lower case has Pentalobe screws like the original 12-inch MacBook, but a tri-wing screw featured in last year's model has been replaced by a standard Phillips screw, making it much more easy to work with. All the other internal screws are either Phillips or Torx.
That said, while the hinge screws do have Torx heads, these are filled with a mysterious substance that disintegrates when you insert a screwdriver. So Apple has brought tamper-evident screws to the new MacBook, unfortunately for those who like to tinker with their hardware yet would still prefer to keep that warranty intact.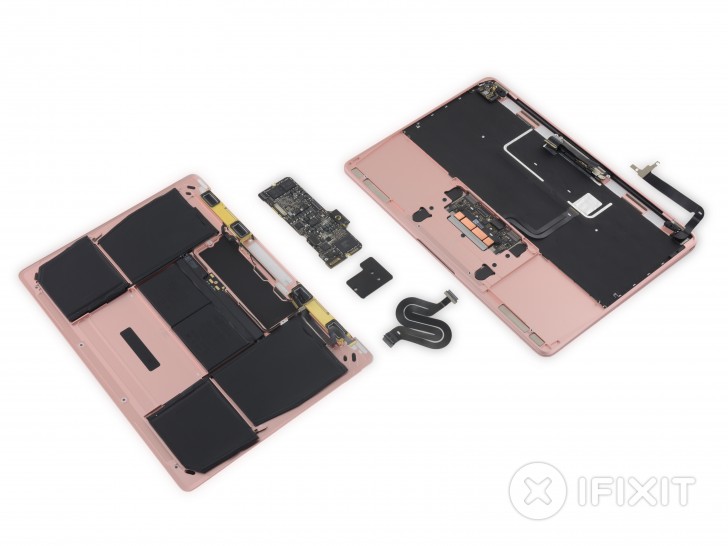 The USB Type-C hardware has changed too, coming with new silicon and a new cable arrangement. The battery is 4% bigger (in capacity) than the one in last year's laptop, but in size it seems to be exactly the same.
The new 2016 12-inch MacBook received a repairability score of 1 out of 10, which is among the worst ever. The tamper-evident hinge screws are part of the reason why. What's more, the processor, RAM, and flash storage are soldered to the logic board, the battery assembly is very solidly glued to the lower case, and the display is fused, having no separate protective glass.
Related
How fast writing/reading the RAM is; Why they do not include the ammount of storage is behond me.
this is just like apple: want the latest? get a new apple macbook. when you break it, just buy a new one in a different color... right. idk about all of you but i can say most won´t like the idea of spending extra money knowing accident can and...
What on earth is 1866MHz RAM?